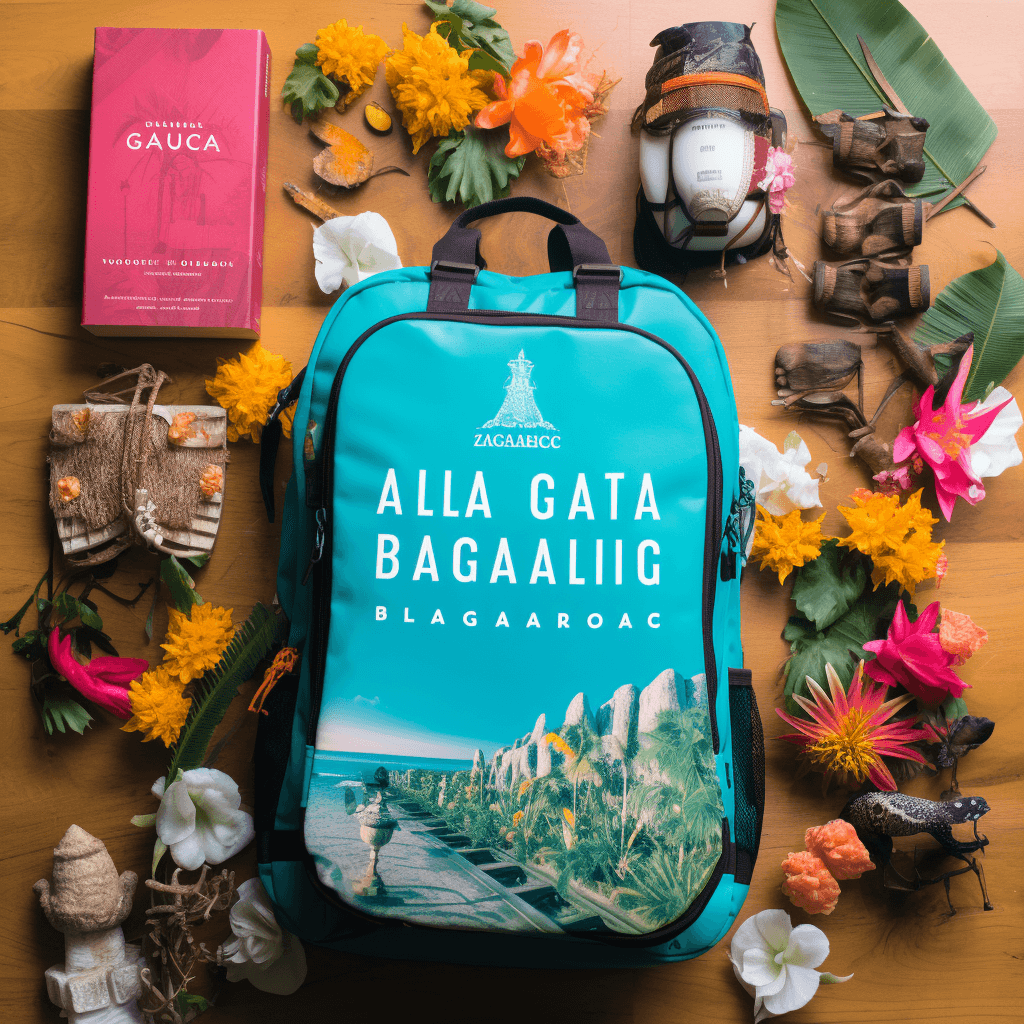 WHAT TO PACK FOR BALI (AND WHY)
Getting ready to visit the beautiful island of Bali? This is the ultimate Bali packing list to help you make sure you arrive prepared! We've spent over 4 months in Bali by now and there are many things we wish we knew before arriving. During our time in Bali, we've also written many travel guides to help you prepare for your trip. A great place to start is our Ultimate guide to Bali – which covers all the basics!
Bali is beautiful all year round, but the weather can be split up into two distinct seasons.
Typically dry season lasts from May-October and wet season from November-April.
Although visiting during rainy season can come with a few added challenges, even in the worst months the rain usually doesn't last more than a few hours a day. Here's everything you need to pack for Bali to keep you covered in both dry and rainy season.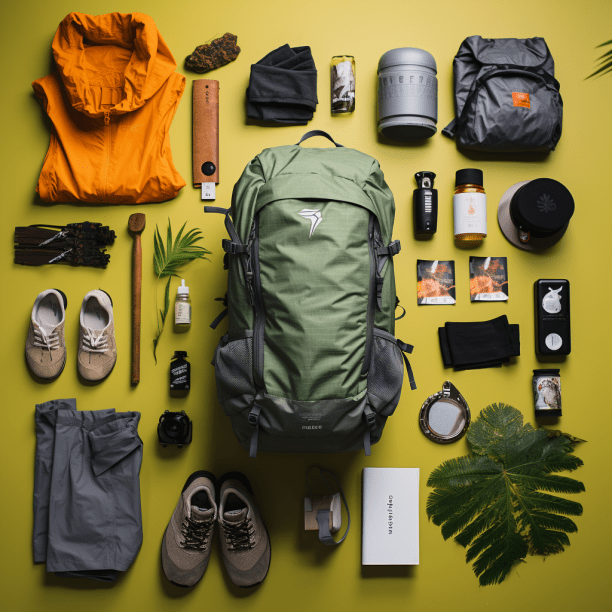 Disclaimer: As Amazon Associates, we earn from qualifying purchases you make through this guide. Any purchase made through our links will come at no extra cost to you and will help us keep this free travel blog running.
1. RAIN JACKET
This might seem like an obvious first choice, but don't underestimate how important and useful a good rain jacket is when visiting Bali during the rainy season. For those rainy scooter rides and shielding yourself from waterfall mist – a good rain jacket is an absolute must. Make sure your rain jacket is lightweight and really waterproof. Bring your own to avoid buying a disposable plastic poncho! Grab a flashy colour so you can get some cool photos at our favourite Bali Waterfalls.
Bali packing list item for her : Helly Hansen Waterproof and Windproof Jacket
Bali packing list item for him : Marmot Minimalist Lightweight Waterproof Rain Jacket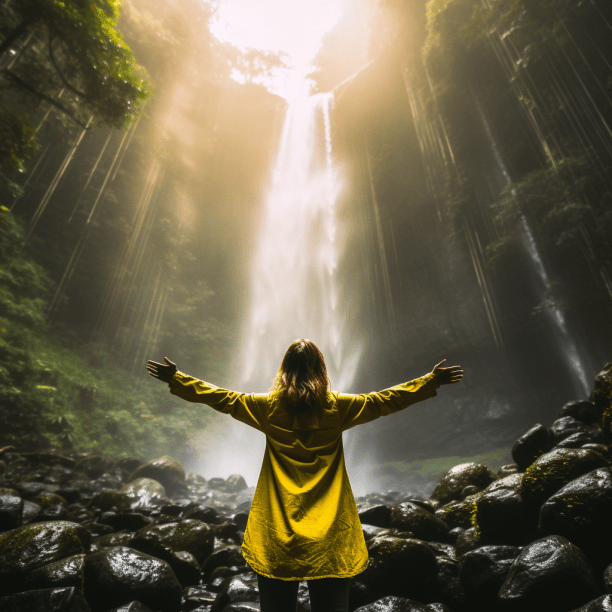 2. WATERPROOF DRY BAG
A waterproof dry bag is an essential when visiting any tropical destination! Make sure your electronics and valuables are protected whether you're on a scooter ride in the rain, visiting a waterfall or going on a boat ride. A good waterproof dry bag will keep your valuables dry even if the bag happens to be fully submerged in water. We were so grateful to have ours when we ended up scootering back from a waterfall in a storm for 2 hours. The dry bag kept all of our very expensive camera equipment, drone and phones safe all the way!
Bali packing list item : Waterproof Dry Bag
3. WATER SHOES
Protect your feet from sharp objects and slippery slopes with a good pair of hiking/water shoes. These have been a game changer for us when visiting any destination with lots of water related activities. Hiking down to a waterfall or exploring tide pools has never been this easy! We both wear Aleader's, which are super comfortable water shoes that work great for hiking shorter trails. They're also WAY more stylish than the kinds we had when we were kids!
Bali packing list item for her : Aleader Women's Water Shoes
Bali packing list item for him : Aleader Men's Water Shoes
4. REUSABLE WATER BOTTLE
A reusable water bottle is an absolute essential wherever you're travelling to! One of the easiest ways of cutting down on single use plastics is by refilling your own water bottle. More and more guesthouses and hotels around Bali offer water refills for free or a very small charge. We use the Refill My Bottle App to find water refill stations around us. We've also been dying to get a water bottle with its own integrated water filter. We've heard great things about the Grayl which allows you to filter water from lakes, rivers and streams. We'll be ordering this product as soon as we're back in Canada where we can get it shipped to us!
Bali packing list item : Grayl Geopress Water Purifier
Bali packing list item : Nalgene Wide Mouth Water Bottle
Bali packing list item : Hydroflask Insulated Stainless Steel Water Bottle
5. DAY BACKPACK
We have several good options for day packs in Bali, depending on where we're going. Our main travel backpack is the Osprey Ariel 65L which has been holding up amazingly for years and was definitely worth the price tag. It conveniently also comes with a day pack which detaches from the larger bag and is perfect for day trips!
If you're like us and carry around too much expensive camera equipment, we highly recommend the WANDRD 31L Prvke camera bag. It's quite simply the best camera bag we've ever had. It fits all our gear with space to spare and look really good doing it.
Yass also has a small Fjallraven Kanken backpack which is a nice stylish day pack that we also often use in Bali. With 18L worth of volume and a 15″ padded laptop sleeve, it's a great choice for all your essentials.
Lightweight day pack : Osprey detachable day pack from the Ariel 65L
Photographers day pack : Wandrd Prvke 31L Backpack + Camera Cube
Bali stylish day pack : Fjallraven Kanken Laptop Backpack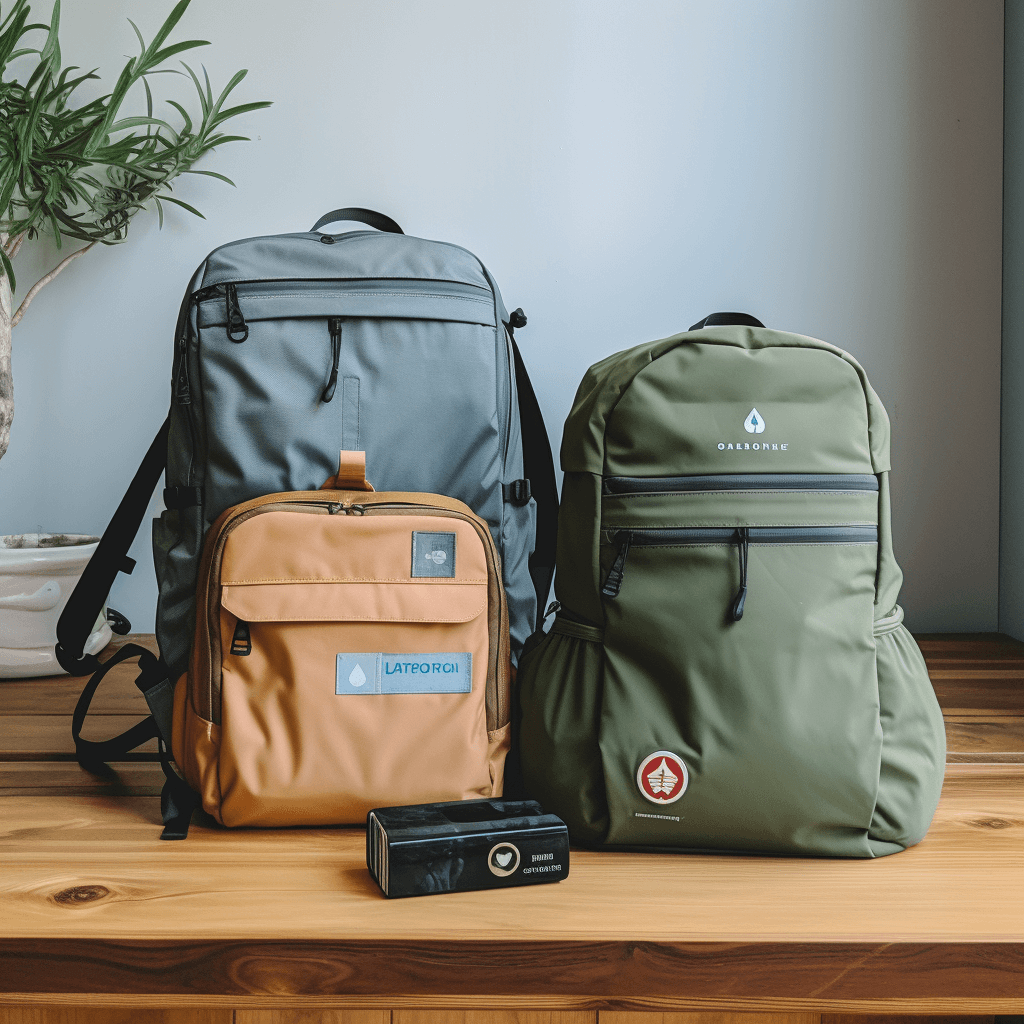 6. UNIVERSAL ADAPTER
If you're like us and have a lot of gear to charge, a good universal adapter is a must. In Bali, a lot a plugs don't hold very well, so we recommend having a solid adapter with at least two USB ports. Getting a universal adapter will also save you the hassle of always needing to purchase one on future travels.
Bali packing list item : Universal Travel Adapter
7. FLIP FLOPS OR WATERPROOF SANDALS
You'll hopefully be on the beach a lot while you're in Bali. Remember that pretty & stylish sandals such as Birkenstocks don't hold up in seawater, under a waterfalls or in the rain. Be sure to throw in a pair of solid flip flops.
Bali packing list item for her : Teva Women's Original Universal Sandals
Bali packing list item for him : Teva Men's Original Universal Sandals
8. LIGHTWEIGHT CLOTHING
Light and comfortable is the way to go in Bali. Although guys can walk around without a shirt in most places, it's important to remember to have some lightweight shirts and pants to visit Balinese temples. Girls, think lightweight skirts and dresses to visit cultural sites. With the fitness scene exploding around Bali, you can be in athletic gear pretty much anywhere and fit right in.
Bali packing list item : Lightweight, breathable clothing.
9. REEF SAFE SUN SCREEN
The Bali sun is intense, so good sunscreen is a must when visiting! Even in rainy season you'll have days where there won't be a cloud in sight.
It is ESSENTIAL to purchase sunscreen BEFORE you come to Bali. Buying sunscreen here in Bali is extremely expensive – think 22$ for a tiny bottle of cheap sunscreen). 
There are hundreds of sunscreens out there and now more than ever we urge you to pay the extra dollar for a good one. Our reefs are the lungs of all marine life and they are already in deep trouble in many places around Bali. There are amazing programs going on around the island to help restore them, so let's do our part to help them out. Since the UV rays around Bali are no joke, do yourself a favour and pick up a bottle of Think Sport (we've used this forever) before you come!
For your information, here are the ingredients that are highly harmful to reefs and aquatic life:
Petrolatum (takes forever to biodegrade, harmful to aquatic life)
Oxybenzone & Octinoxate (both now banned in all suncreen in Hawaii and linked to coral bleaching)
Bali packing list item : Thinksport Reef Safe Sunscreen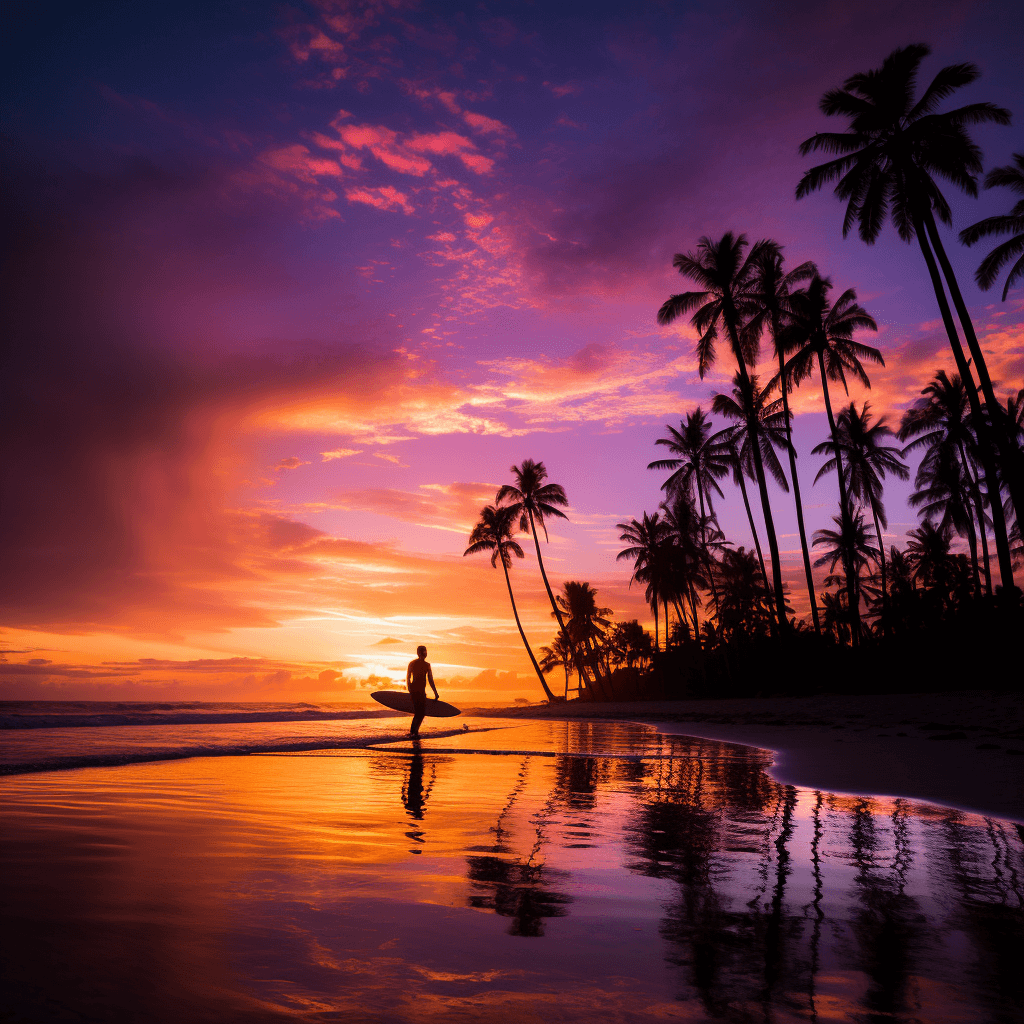 10. TRAVEL TOWEL
Conventional towels are great but take up way too much precious space and need a hours to dry. We take our Microfiber quick drying travel towel on any day trip we take around Bali. The ones we've linked dry out 10 times faster than a conventional cotton towel. They also have a practical snap hook and come in a nice little mesh bag. It's perfect for the beach and waterfall adventures!
Bali packing list item : Wildhorn Microlite Travel Towel Set
11. ELECTRONICS
Here's a list of all the camera gear and accessories we use daily and always travel with. Getting a good camera is definitely a big investment, but we feel it's worth it. You'll be able to create unforgettable memories in situations where your phone just won't do a place justice.
12. BUG SPRAY
Behind traffic accidents, the other main health risk when visiting Bali is contracting Dengue fever. There are no vaccines for Dengue so the best way to avoid it is to not get bit by mosquitoes. Dengue definitely isn't a reason to avoid Bali, we've been bitten hundreds of time and have been just fine, but having a good repellant is always a good idea. Try and look for one with a DEET content of at least 20-25%.
Bali packing list item : Great Outdoors Insect Repellent Lotion
13. PACKING CUBES
Packing cubes will change your life. If you're like us and want to travel with the smallest possible bag they're a must. You can find a lot of great options on Amazon and most packs come with different sizes. The ones we've linked have been holding up for almost three years!
Bali packing list item : 4 piece travel Packing Cubes
14. MAPPING ALONG ESSENTIAL MOBILE PRESETS
Don't have hundreds of dollars to spend on camera gear right now and plan on travelling with just your phone? Still want to be able to create amazing travel photos? You should check out our mobile presets that work with the free version of the Lightroom Mobile app to help you improve your photos! We designed many of them during our time in Bali and they work great in the landscapes here.
Bali packing list item : Mapping Along Mobile Presets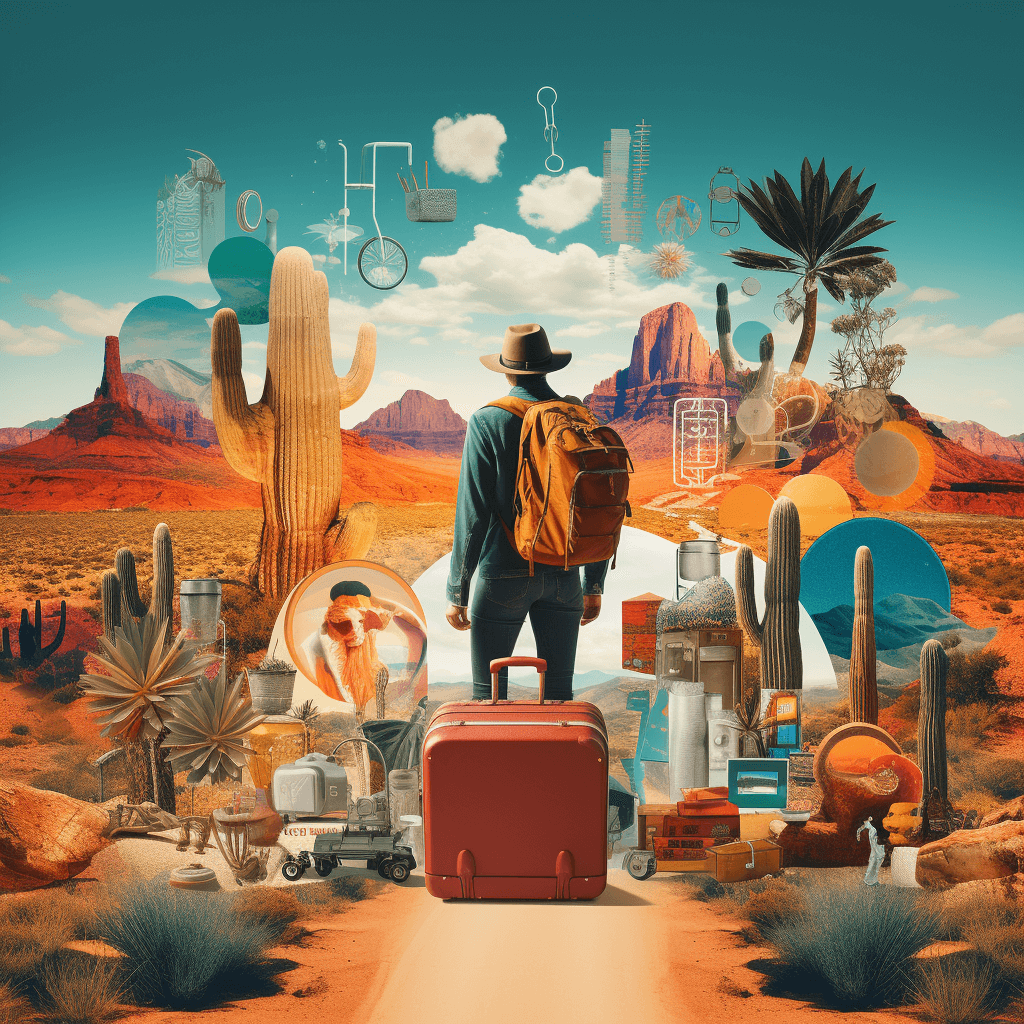 Enjoyed this guide? Make sure to save it to Pinterest for later!