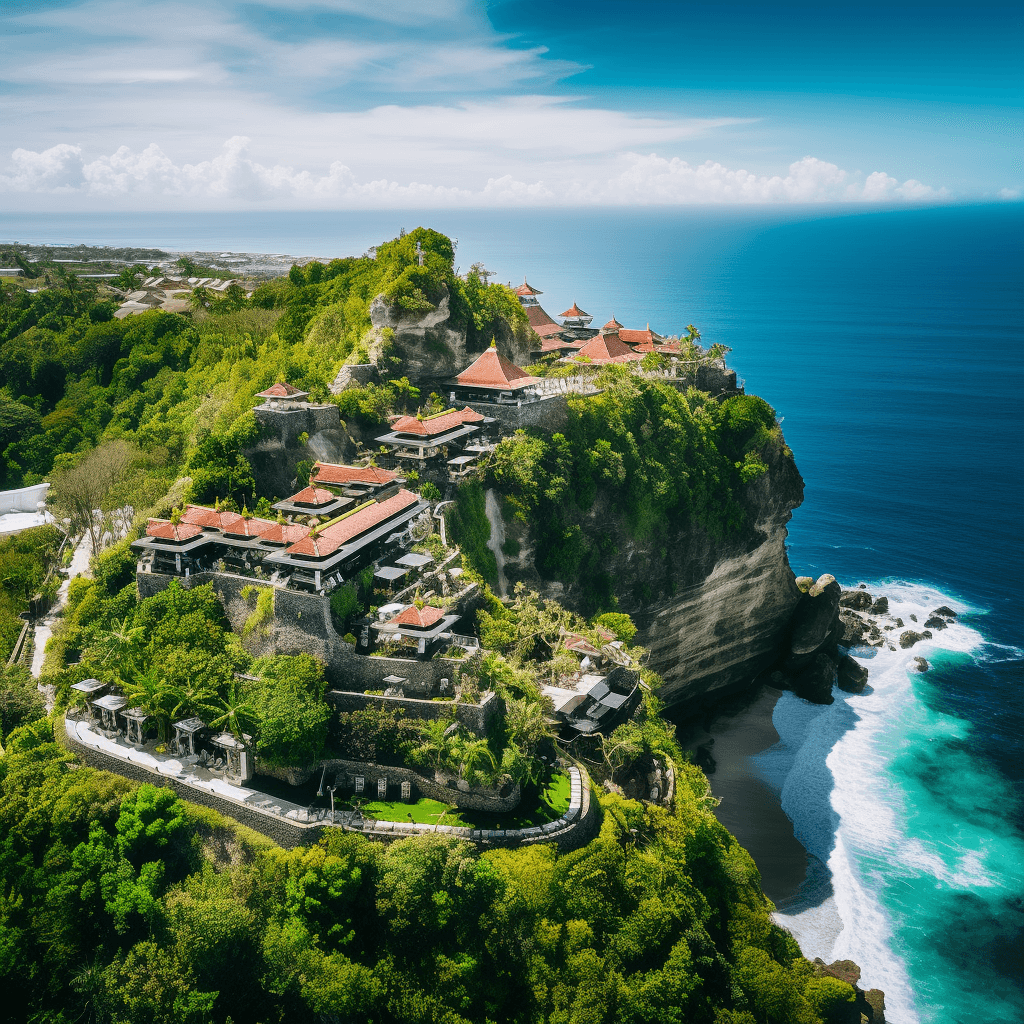 10 REASONS TO VISIT ULUWATU
Uluwatu is a region of Bali that sits on the south western tip of the Bukit Peninsula. It's about a 30 minute drive south of the airport and an hour south of Canggu (traffic permitting of course). It's home to some of the most exclusive beach clubs on Bali such as Omnia and Single Fin, some incredible resorts and a really laid back vibes.
When arriving in Bali, you'll probably have a lot on your to do list. Try out the amazing cafes in Canggu, wander the rice fields around Ubud, visit the infamous Kelingking beach on Nusa Penida, and the list goes on. Uluwatu therefore, might not be at the top of your list. Every time we visit however, we start to think that definitely shouldn't be missed. So here's 10 reasons why you should definitely make the trip down to this surf and beach lovers paradise.
1. SULUBAN BEACH
One thing that you need to know about Uluwatu is that the sunsets are out of this world. There's no better place on Bali to catch the sunset than Uluwatu, and no better place in Uluwatu than at Suluban Beach. It's also a great place to spend a lazy afternoon.
TIP! to get to the part of the beach pictured below you need to pass through a cave. Just head to your left as you get down the stairs or ask a local if you need help finding it!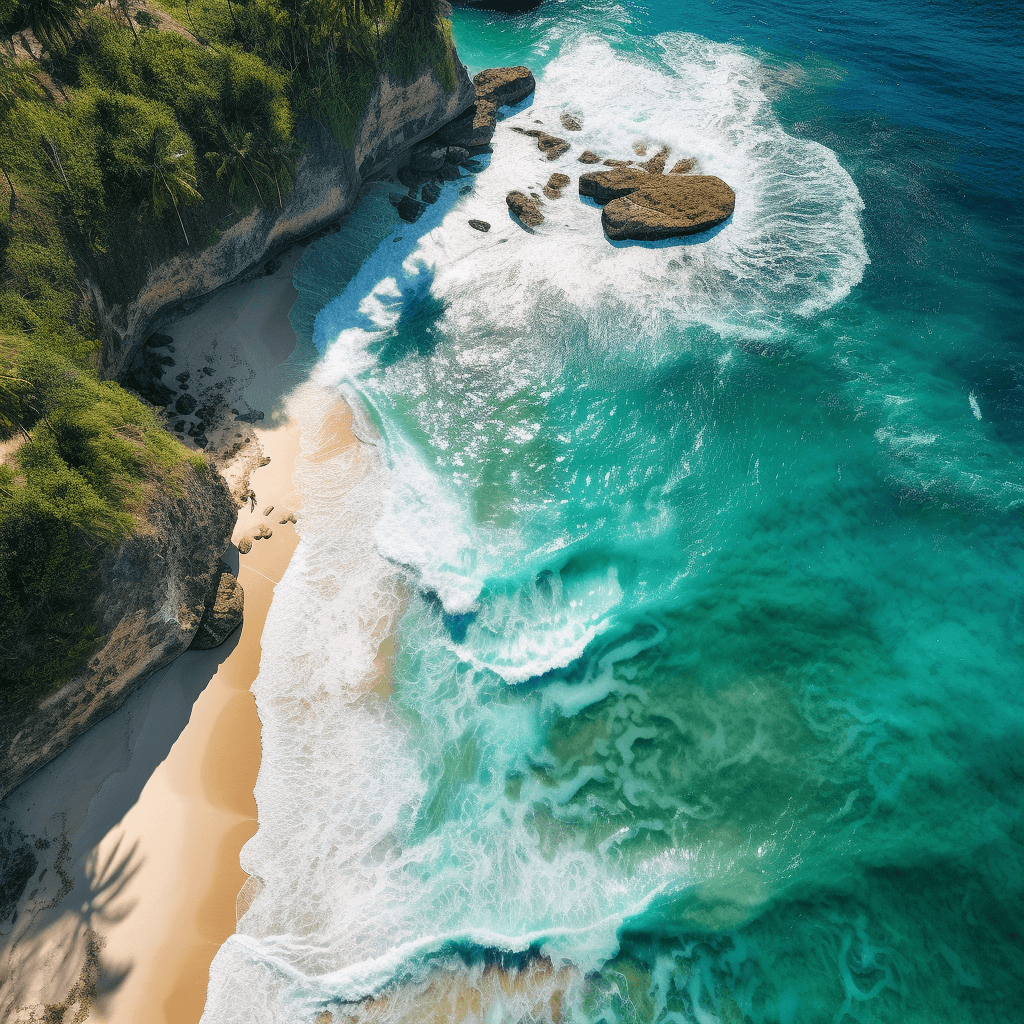 Set right up against the huge cliffs, Suluban boasts one of best surf breaks on the island (definitely not for beginners thought!). For us amateurs, we can enjoy watching the pros do their thing while watching the sun set with an incredible view.
2. SINGLE FIN
Single Fin is the bar located at the very top of the cliff side on top of Suluban beach. From the beach, navigate your way up the maze of small shops and Warungs. The best trick is to just follow the music!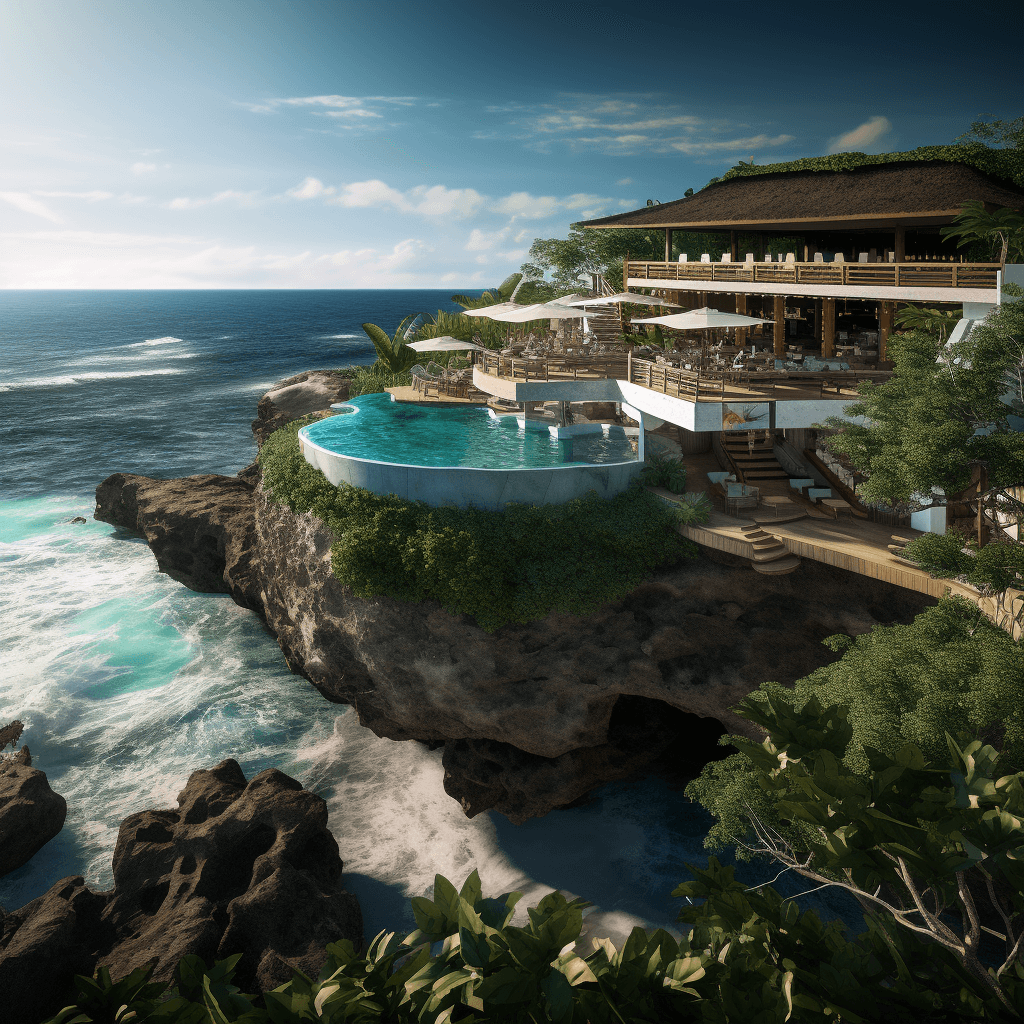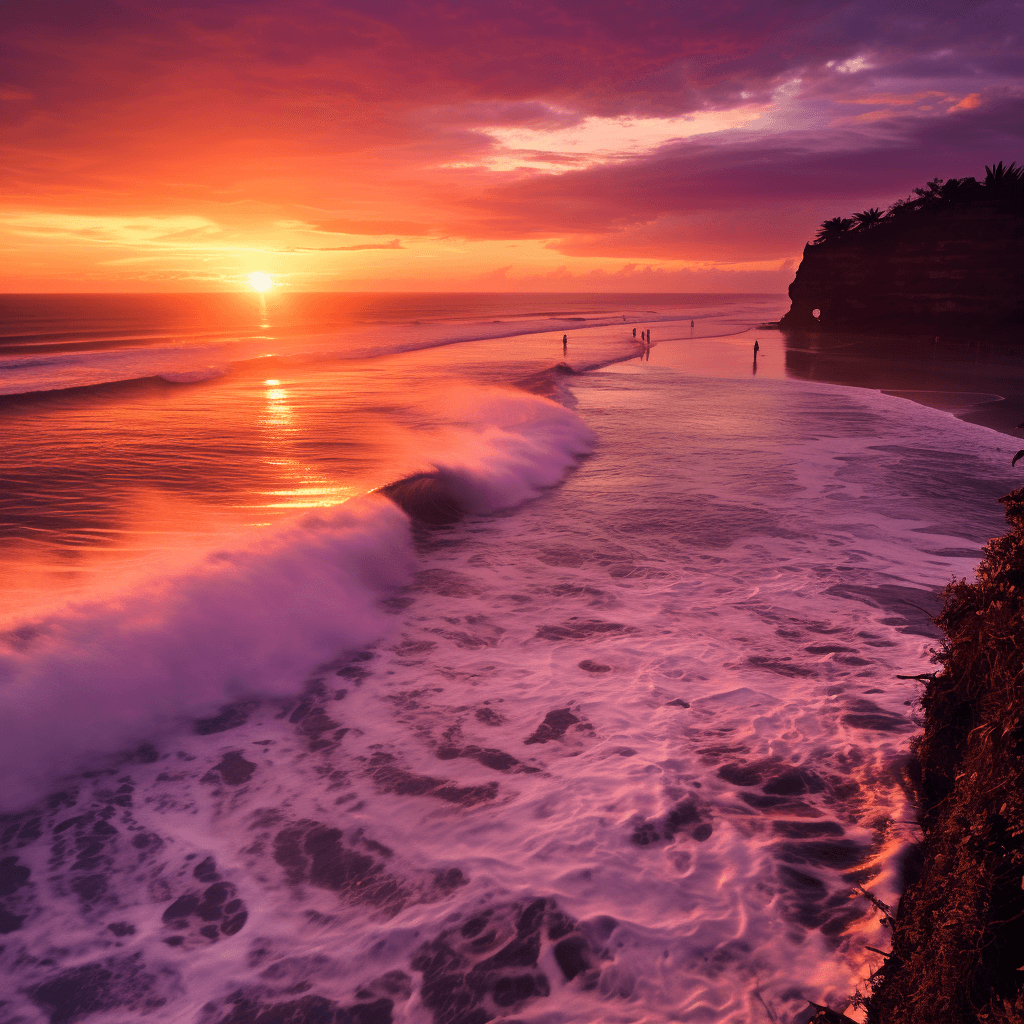 3. SUKA ESPRESSO ULUWATU
Quite simply the best spot for a meal in Uluwatu. This is our favorite cafe in Bali that isn't located in Canggu. Located near Suluban beach, Suka is worth the trip no matter where you're staying in Uluwatu. Smoothie bowls packed with toppings, fresh and wholesome power bowls, amazing plant based burgers, delicious coffee and the staff is the kindest we have encountered maybe ever! Need we say more?
Looking for more delicious food in Bali? Read our Complete Canggu Food Guide!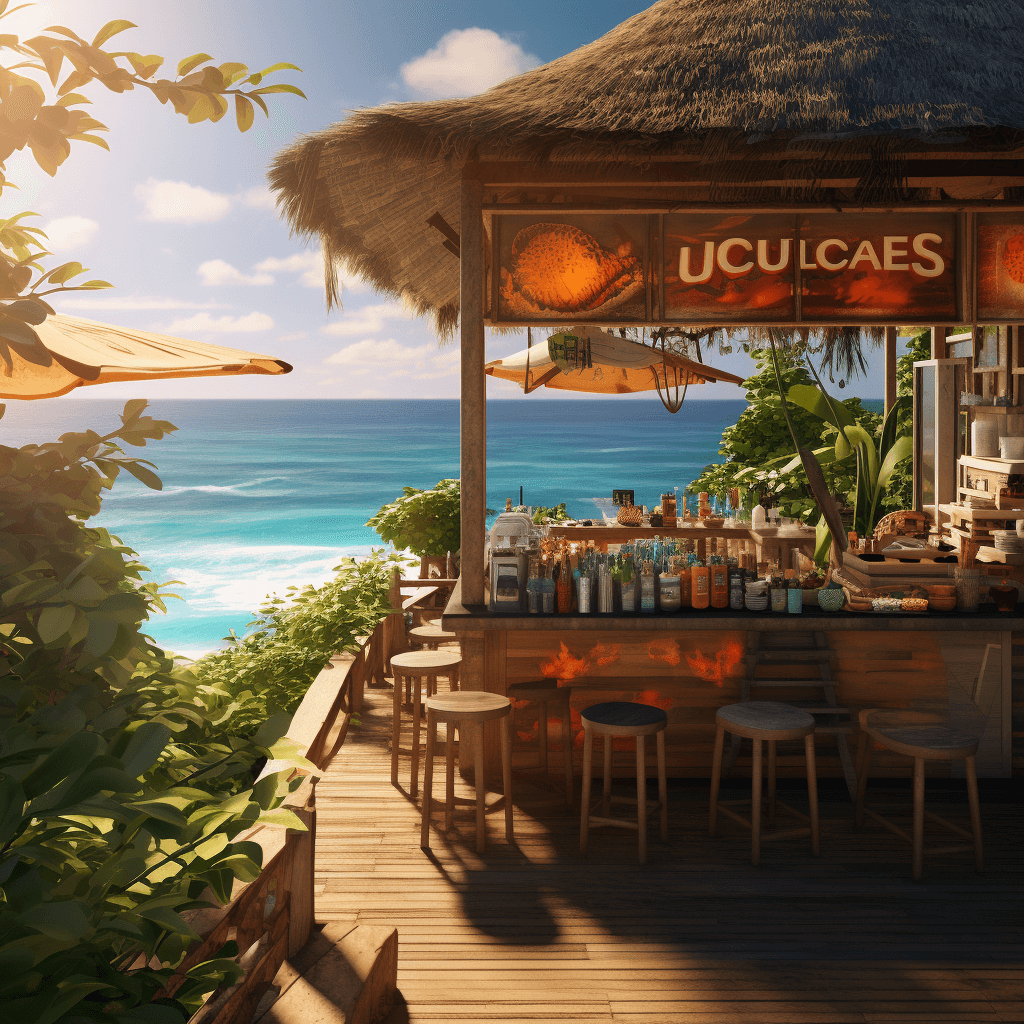 4. ULUWATU'S FAMOUS BALINESE PIPELINE
Surf is the main attraction down this part of the island and for good reason! Home to the legendary Balinese Pipieline, Uluwatu might not be the best place to start for first-timers. However it's amazing place to develop your skills for those amateurs that like us, have a few runs under their belt.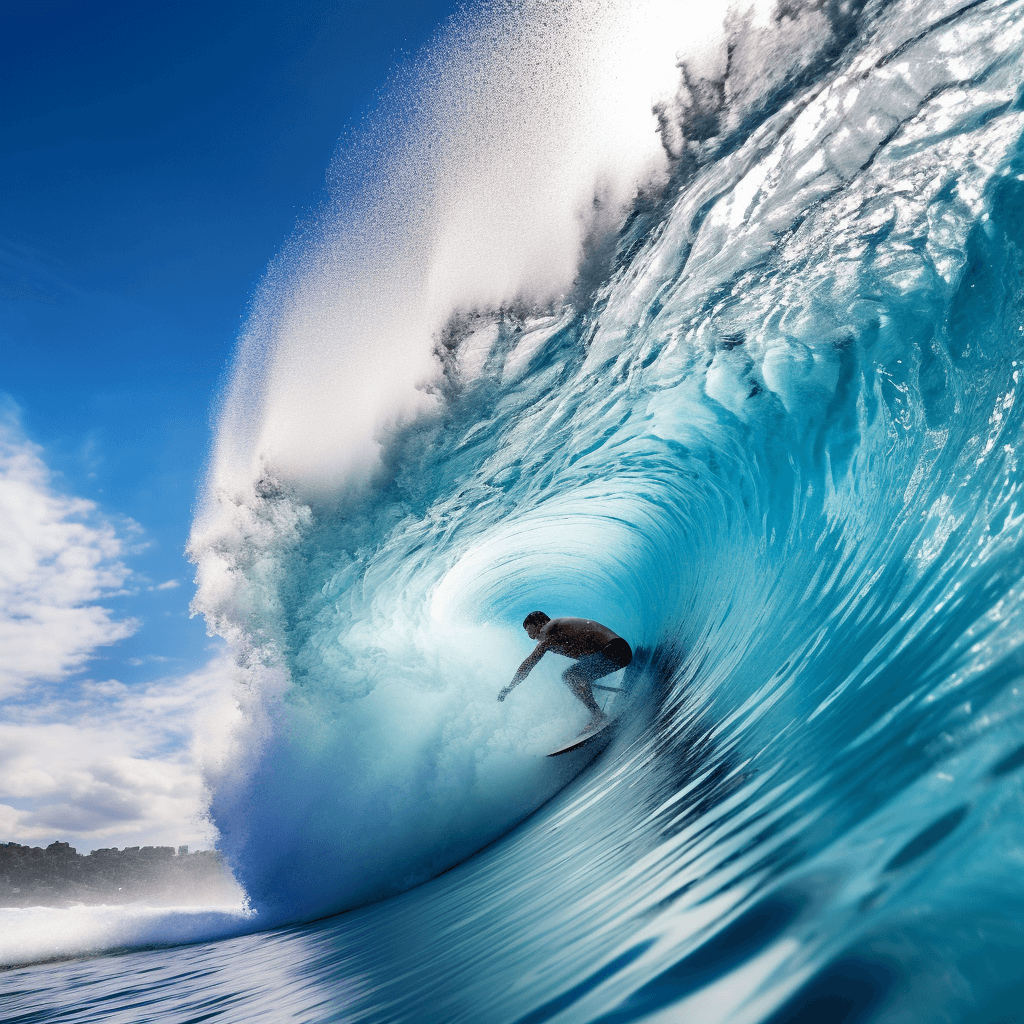 Board rentals go from anywhere between 100k-250k IDR for a few hours depending on your negotiating skills. There's also a great surf school on both Dreamland and Balangan beach.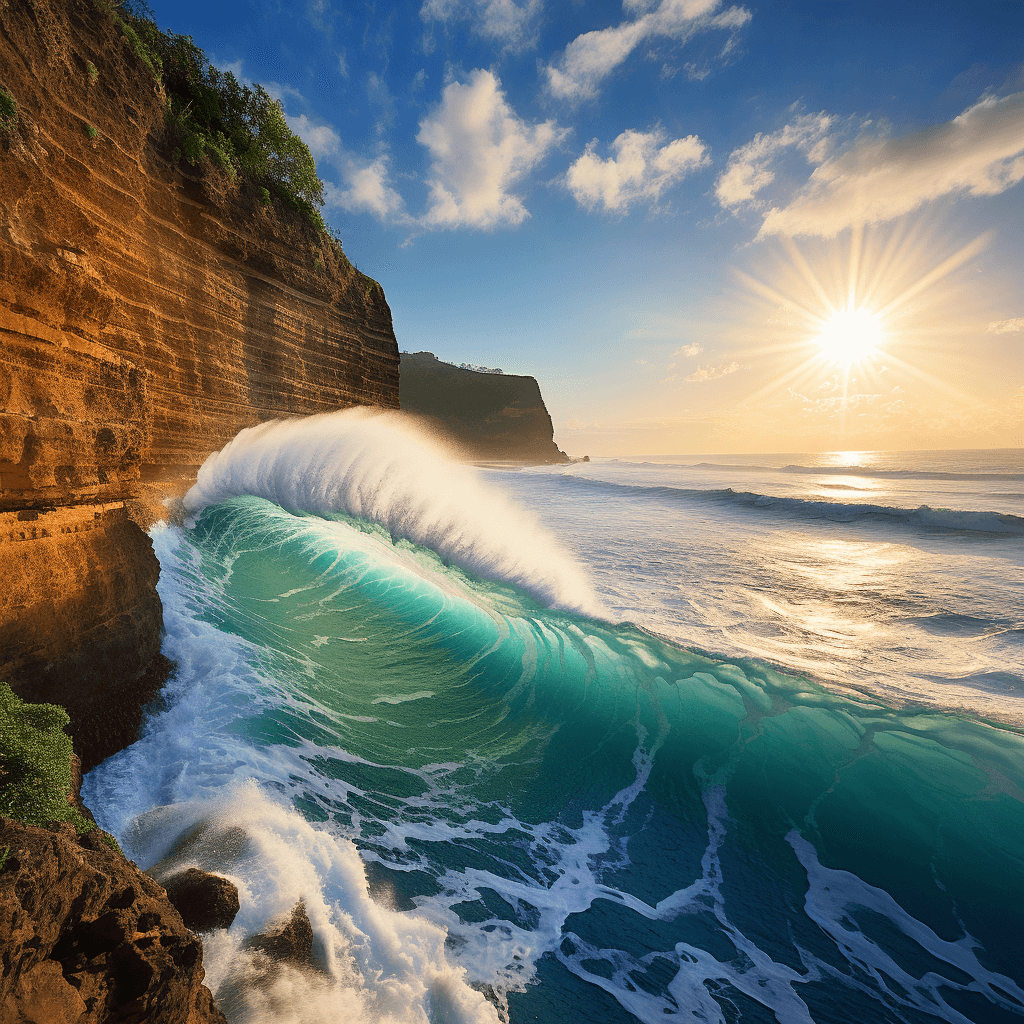 5. STAY AT AN ULUWATU CLIFF SIDE RESORT
If you want one to splurge on one thing when in Uluwatu, this is the way to go. Yes, the super luxurious resorts are also out of this world expensive, but if you dig a little you can easily find deals for less than 1M IDR per night (about 75 USD). We had the chance to stay at La Joya Biu Biu and it was an amazing experience.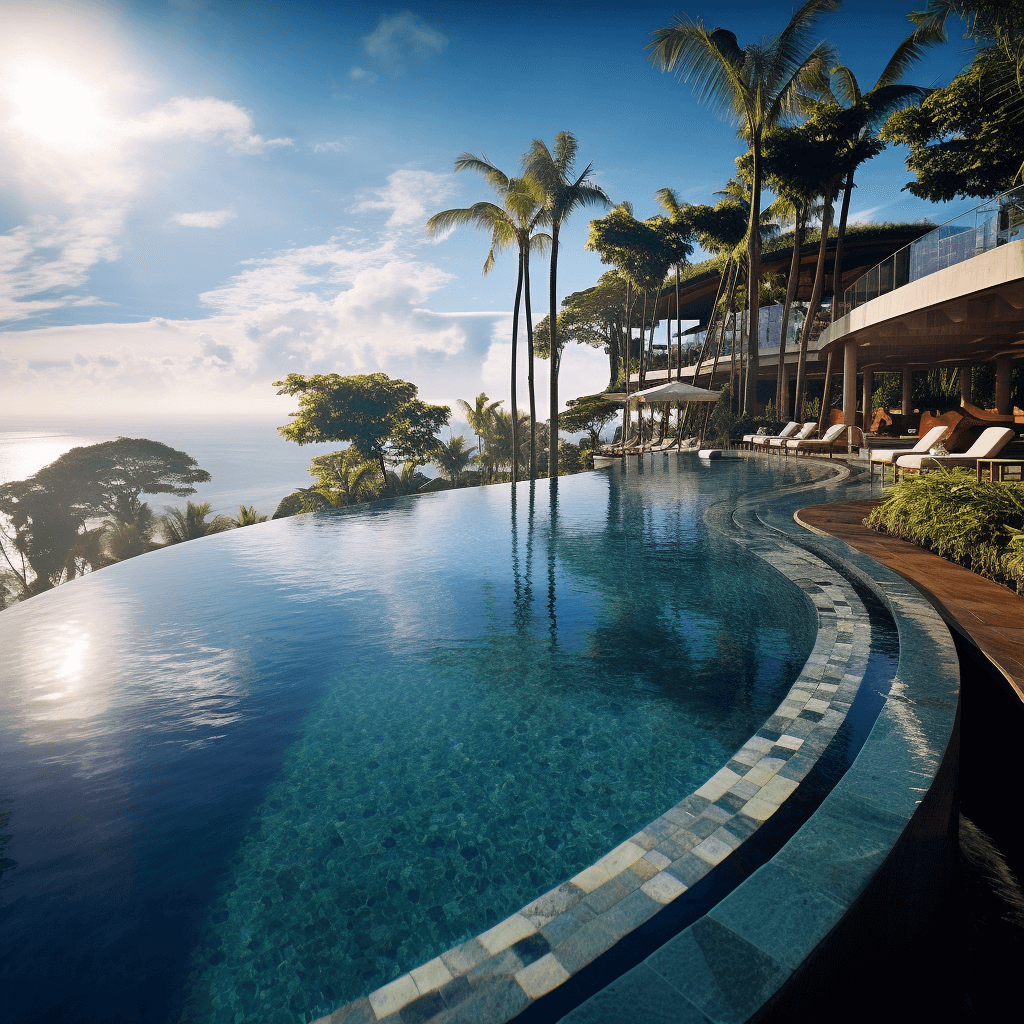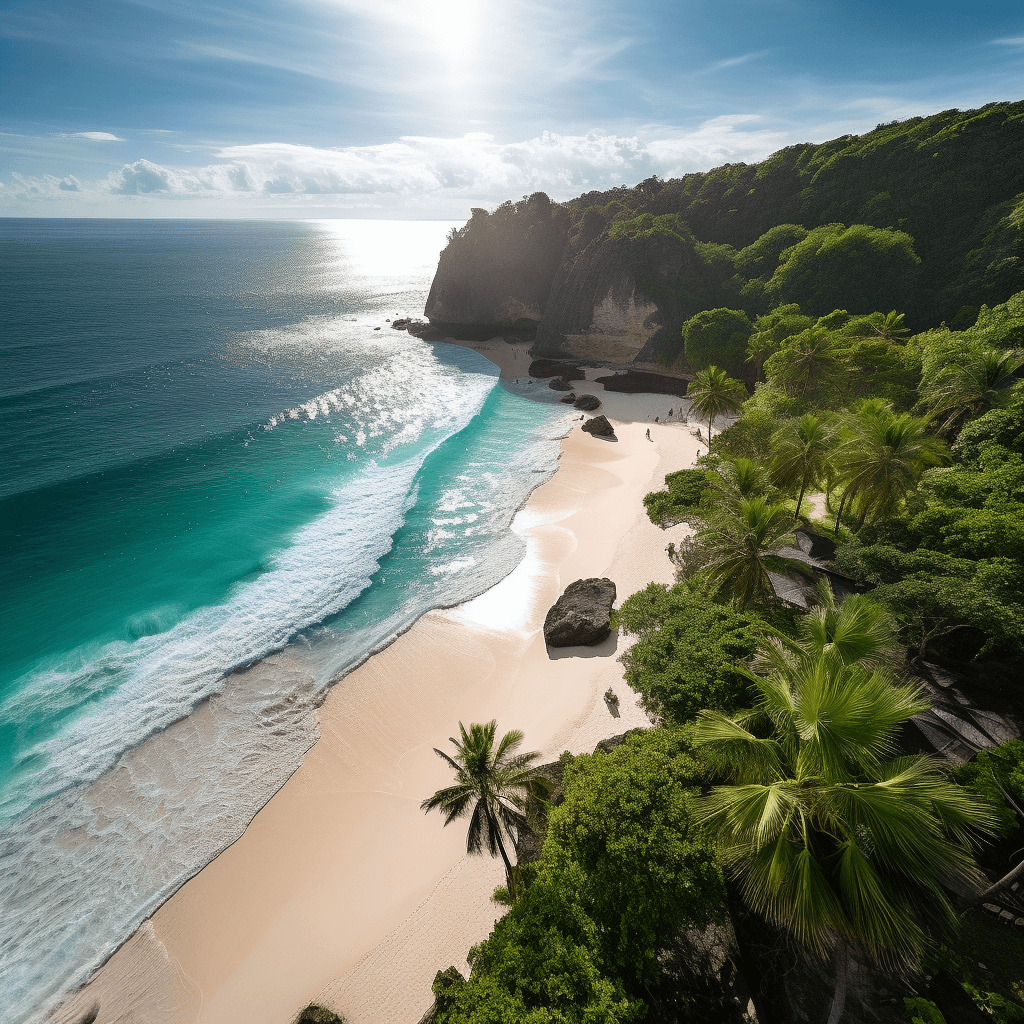 6. NYANG NYANG BEACH
One of the downsides to most of the beaches on Uluwatu is just how developed they've become. This is what makes Nyang Nyang beach so special. No big resorts, just a huge stretch of beautiful white sand with an amazing back drop. You'll find a few locals renting out beach umbrellas and selling coconuts and if you ask us, that's all we need for a perfect afternoon.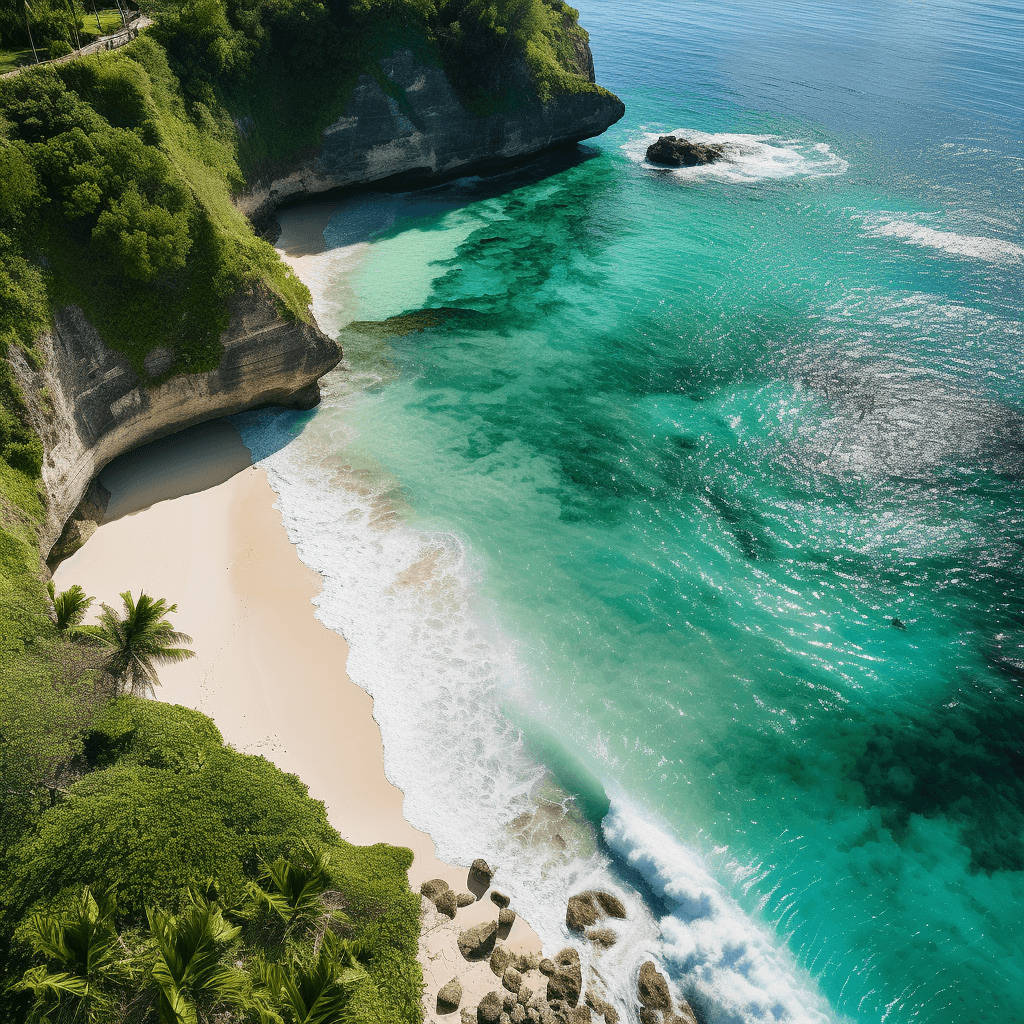 7. BALANGAN CLIFF POINT
Another spot that's great for sunset. From the parking lot just follow the brides (not joking). This is an incredibly popular spot for wedding photographers on the island. On any given night you may find 15-20 couples shooting the same exact wedding photos, it's very funny to watch actually. There's always a spot on the cliff where you can grab a really nice picture of the beach below! Parking for Balangan Cliff Point is 3,000 IDR.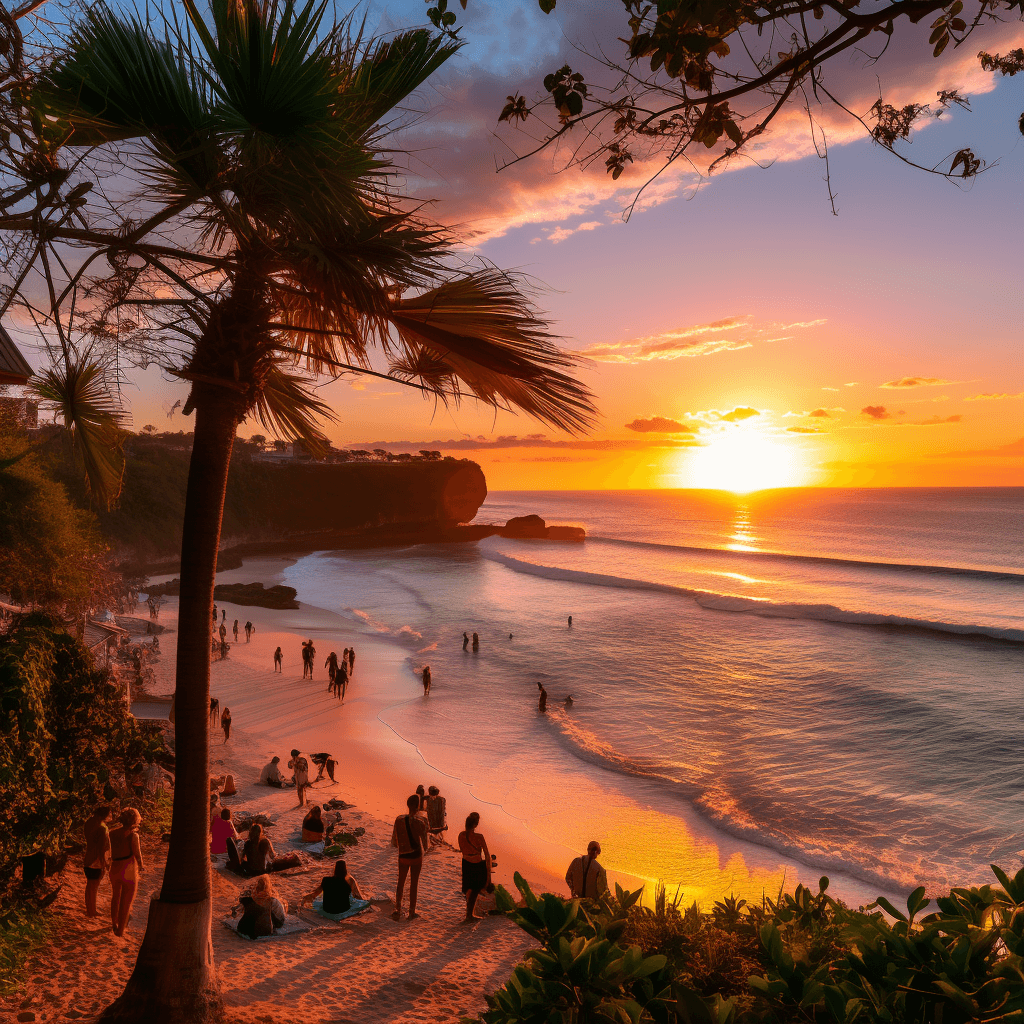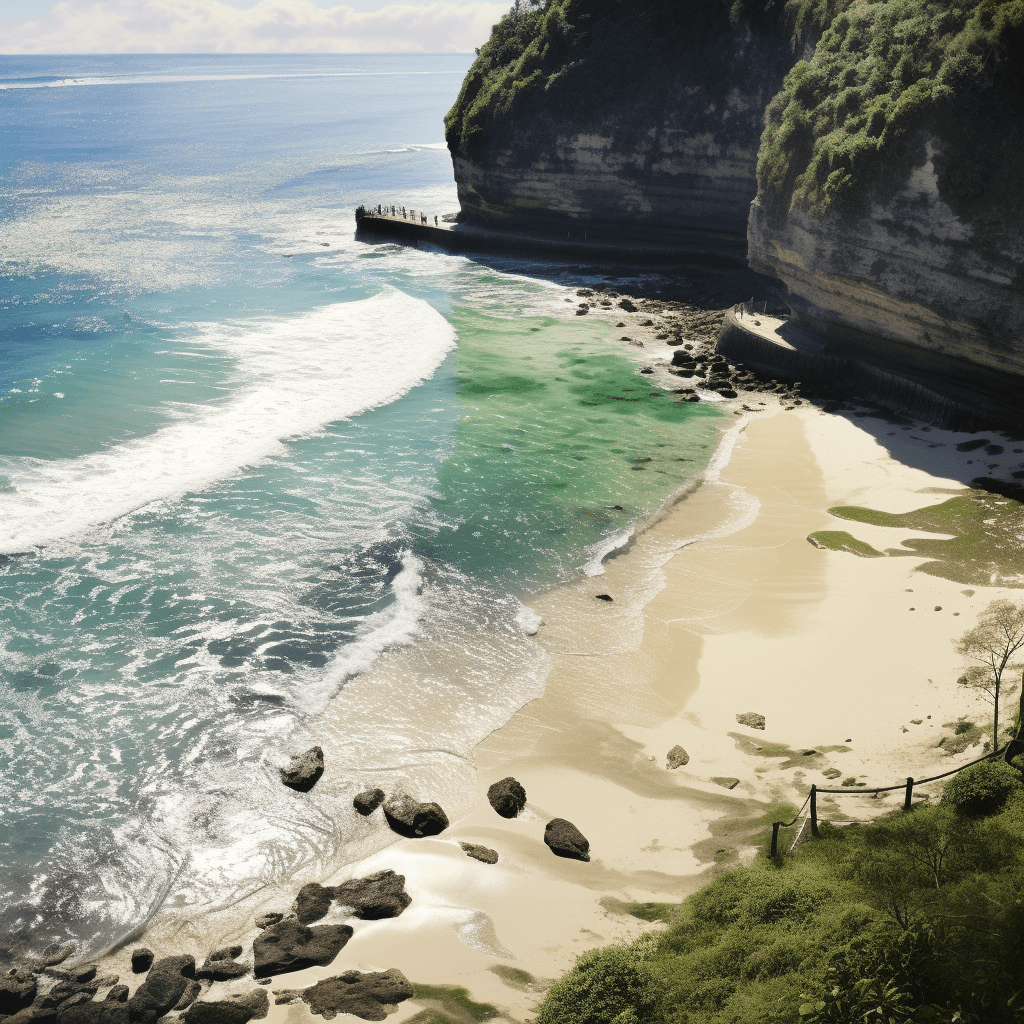 8. GREEN BOWL BEACH
Green Bowl Beach honestly isn't the best in Uluwatu for swimming or surfing but it is definitely good for photos. Only one set of stairs lead down to this little stretch of sand which is as picturesque as any in Bali. We recommend coming early in the morning and enjoying it all to yourself!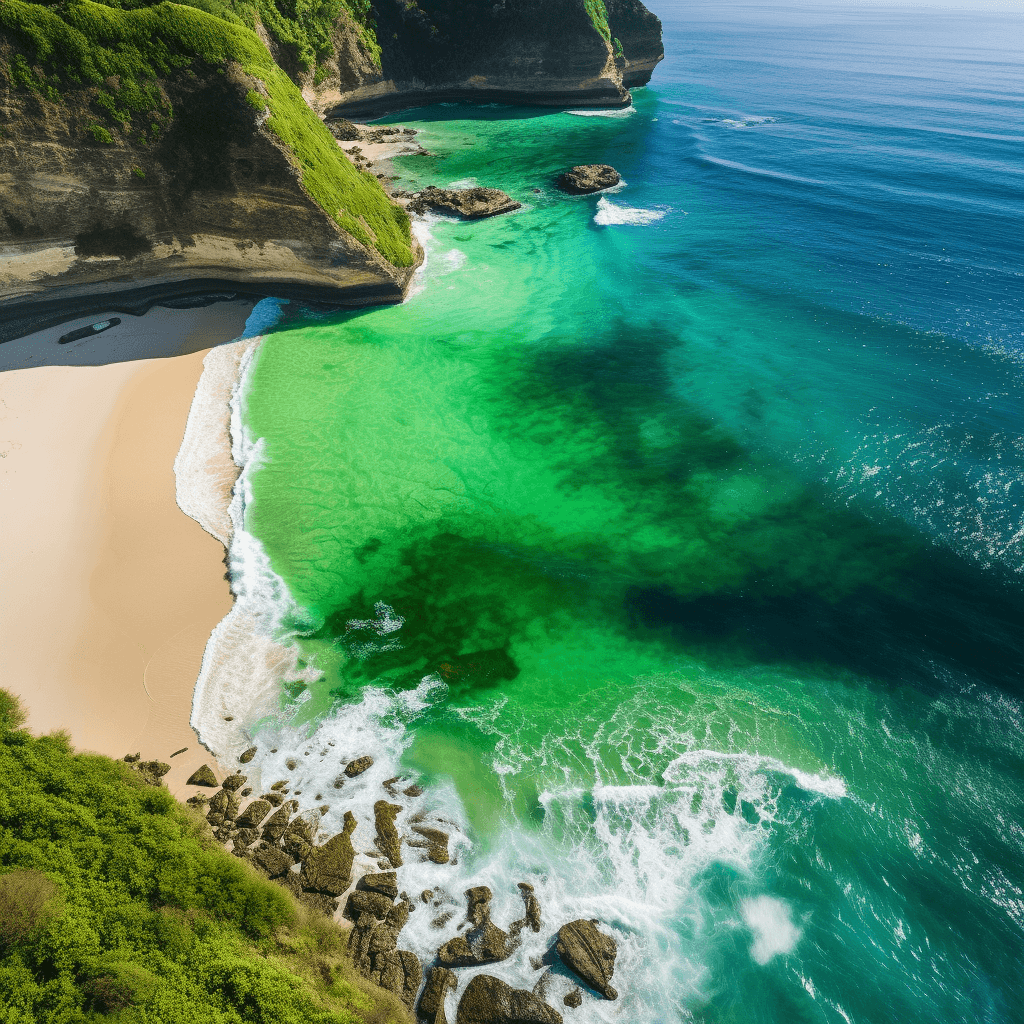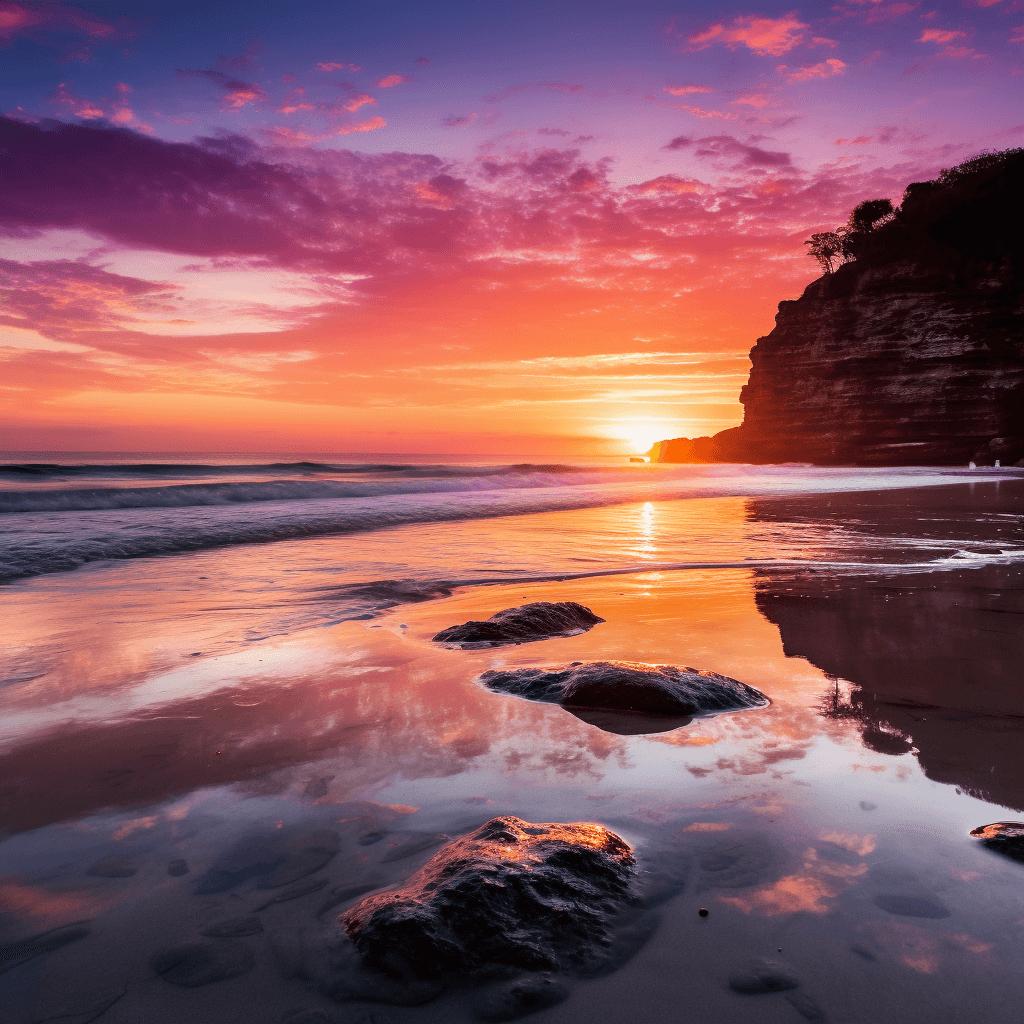 9. GOOSEBERRY BOUTIQUE & CAFE
Gooseberry is a beautiful spot to escape the afternoon heat in Uluwatu. On top of being beautifully designed, this cafe/restaurant/boutique has air conditioning and a pool! The food and drinks are delicious and you are free to use the pool as much as you'd like. We also found the wifi to be working really well while we were there.
10. PANTAI TEGAL WANGI
Pantai Tegal Wangi is a very popular beach for locals at sunset, and we can see why! From the parking lot, access to the beach takes just a few minutes down some steps. At high tide, there isn't much sand and it can feel a little bit packed, but the cave at the end of beach offers some much needed shade. If you're looking for the classic photo spot, walk to the end of the beach and stand at the back of the cave. You might need a wide angle lens to capture the shot you've seen countless times on Instagram!