HOW TO RENT A SCOOTER IN BALI
If you're headed to Bali anytime soon, you're probably thinking about renting a scooter. It's how the majority of tourists and all the locals get around and it's so much faster and cheaper than having to take a taxi.
Renting a scooter in Bali can come with SO many questions if you're a first timer on the island. I remember feeling overwhelmed the first time I was renting a scooter in Bali, but I quickly found my groove.
The good news for you is that after several extended trips, we've encountered pretty much every situation you could fathom while on our little scooters!
And yes, this includes what happens when you're pulled over without your international drivers license.
So my dear friends, welcome to the definitive, no BS guide to renting a scooter in Bali.
What do I Need to Rent a Scooter in Bali?
Ok, so let's get one thing straight. There's a big difference between what you're legally required to have to drive a scooter and what you need to get your hands on one.
You actually don't need anything other than a piece of ID (drivers license or a passport work fine) to ride away on a scooter. Just please NEVER leave your passport with whoever you're renting your scooter from.
We've dealt with plenty of reputable scooter rental companies here in Bali and they will never ask you to leave your passport with them. They may take a photo of it – or ask you to write down your passport number on the contract – but that's as far as it should go.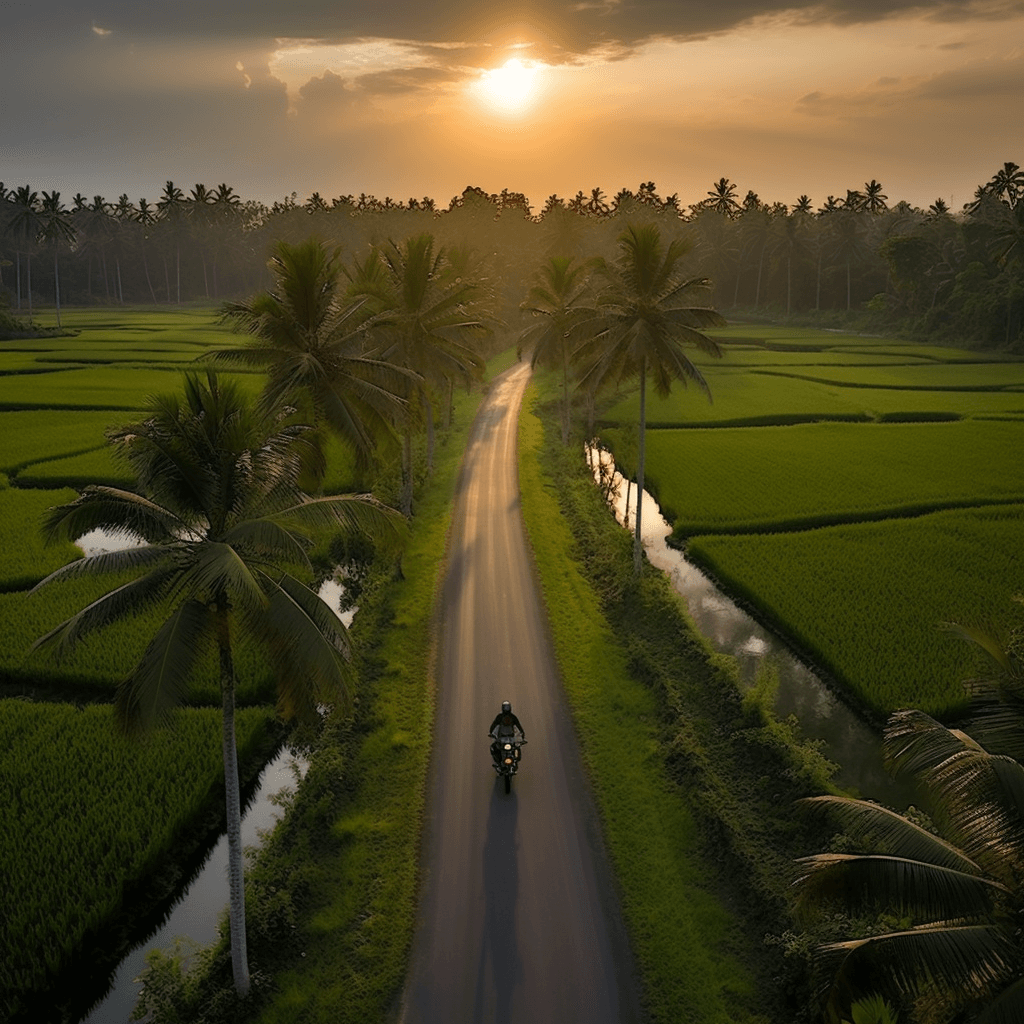 If they insist they need to keep it, just move on to the next shop.
Do I Need an International Driver's License to Rent a Scooter in Bali?
The short answer to this question is yes.
Driving without an international drivers license is illegal in Bali (but there's much more to come on this).
If you're pulled over without one you'll need to pay a fine. You need an international drivers license with the motorbike box checked to legally drive in Bali. That being said, the majority of tourists in Bali drive without one.
Why take the risk? The short answer is that the system here in Bali is completely broken. Police are corrupt and on many occasions, even if you show an international license it won't save you from paying a fine.
That being said, having an international drivers license will most likely save you some hassle and we're not going to tell you to break the law. It's also required in most countries to cover your medical expenses if you get into an accident.
You don't want your parents to have to organise a crowd funder to pay your 50,000$ medical EVAC out of the country (here's an example for you). So, even though it may not get you out of a police trap, having an international license is essential.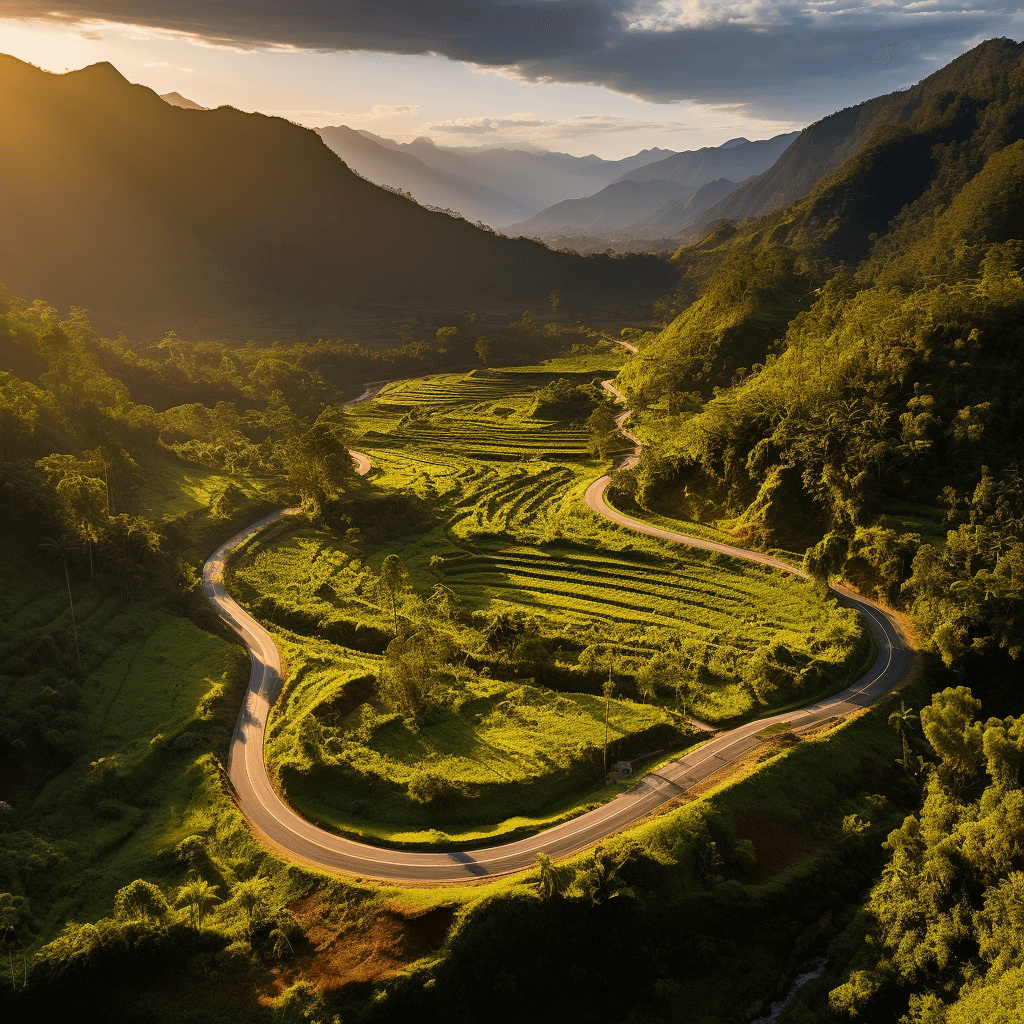 Where to Rent a Scooter in Bali?
If you're in the Canggu area we highly suggest renting your scooter from J & D scooter rental. They are simply the best scooter rental we've used in Bali. Gede and his staff provide amazing service and we've rented our scooters from him for years.
If you have any trouble at all with your scooter, he'll come change it for you at your villa or send you to his personal mechanic right next door to get the problem fixed right away.
If you're not located around Canggu, you can almost always rent a scooter directly from your hotel or guesthouse. Expect to pay a little more because they will take a cut for providing you with the service, but it's a very convenient solution.
We wanted to rent a scooter in Ubud and in Nusa Lembongan for example. Since we didn't have any reliable contacts in these parts of Bali, we felt safer renting directly through our hotel. Since they already had pictures of our passports it was a quick and easy solution.
Do I Need to Wear a Helmet?
Yes, you need to wear a helmet to ride a scooter in Bali. You may see photos of us posing on our scooters barefoot and without a helmet, but we never ride without one. Ever.
You wouldn't go on the road without a helmet at home and being in Bali doesn't suddenly make you Superman. Nothing more to be said here
How Much Does it Cost to Rent a Scooter in Bali?
This all depends on how long your renting the scooter for and what scooter you're renting. Most rental companies will have a set daily, weekly and monthly prices. Here is how much it costs to rent a scooter in Bali in early 2020. Prices below are for a typical Honda Vario or Honda Scoopy with 125cc.
Daily Rate: 50,000 – 80,000 Rupiah, or 3.50 – 5.00 USD
Weekly Rate: 200,000 – 300,000 Rupiah, or 14 – 21.50 USD
Monthly Rate: 700,000 – 900,000 Rupiah, or 50 – 65 USD
You may notice that the prices can vary a lot from shop to shop. If someone is trying to quote you much higher than these prices, you can always negotiate. The easiest way is by simply saying that last time you rented the same bike for X amount cheaper.
A simple way to avoid this is to chose a rental company that has a list of prices that are clearly advertised in the shop.
In any case though, the cost of renting a scooter in Bali is really affordable. Just remember that renting a car to explore countries in Europe or North America can cost well over one hundred dollars per day.
If you want to save yourself the hassle, just rent from our recommended scooter rental company. We've checked with him and the prices above will be accurate for 2020.
What if I Want to Rent a bigger Custom Motorcycle in Bali?
If your thinking of renting a proper custom motorcycle in Bali, the most popular and reliable option is Malamadre in Canggu. The bikes look awesome and doing a photoshoot with one on a black sand beach in Bali at sunset is epic. Prices start at 400,000 Rupiah per day. Same rule applies to motorbikes, the longer you rent, the better rate you'll get.
Tourists on big, loud bikes are just a bigger target for the police. Also, if you get into an accident on a larger bike and don't have the proper license from your home country, you WILL run into problems with your travel insurance. They will also be a hell-of-a-lot more expensive to repair if by chance you crash into the rice fields.
More on insurance in just a bit.
What Happens if I Get Into an Accident on a Rental Scooter in Bali?
For starters you should know that as a tourist you're always getting the short end of the stick. Therefore, be cautious on the roads in Bali. Follow the flow of the traffic and everything should be alright.
We've driven thousands of kilometres on scooters in Bali and have thankfully never gotten into an accident.
Unfortunately, locals and tourists alike do sometime drive like maniacs around Canggu and Seminyak. If you do get into a bike accident in Bali here's what you need to know.
Damage to Your Own Scooter
For one, you will be held responsible for paying the repairs to your own scooter. This is indicated on every single contract. If you're lucky, your rental shop may cover a flat tire, but all other damage will be charged to you upon drop off.
We've had to pay for minor aesthetic repairs once when we were on Lombok (Bali's neighbouring island). To replace a headlight and the front plastic casing that covers the wheel, we paid about 300,000 Rupiah. We got the repairs done ourselves at the Honda dealer because we knew it would be the cheapest solution.
Read more about that epic 7 day Lombok adventure here!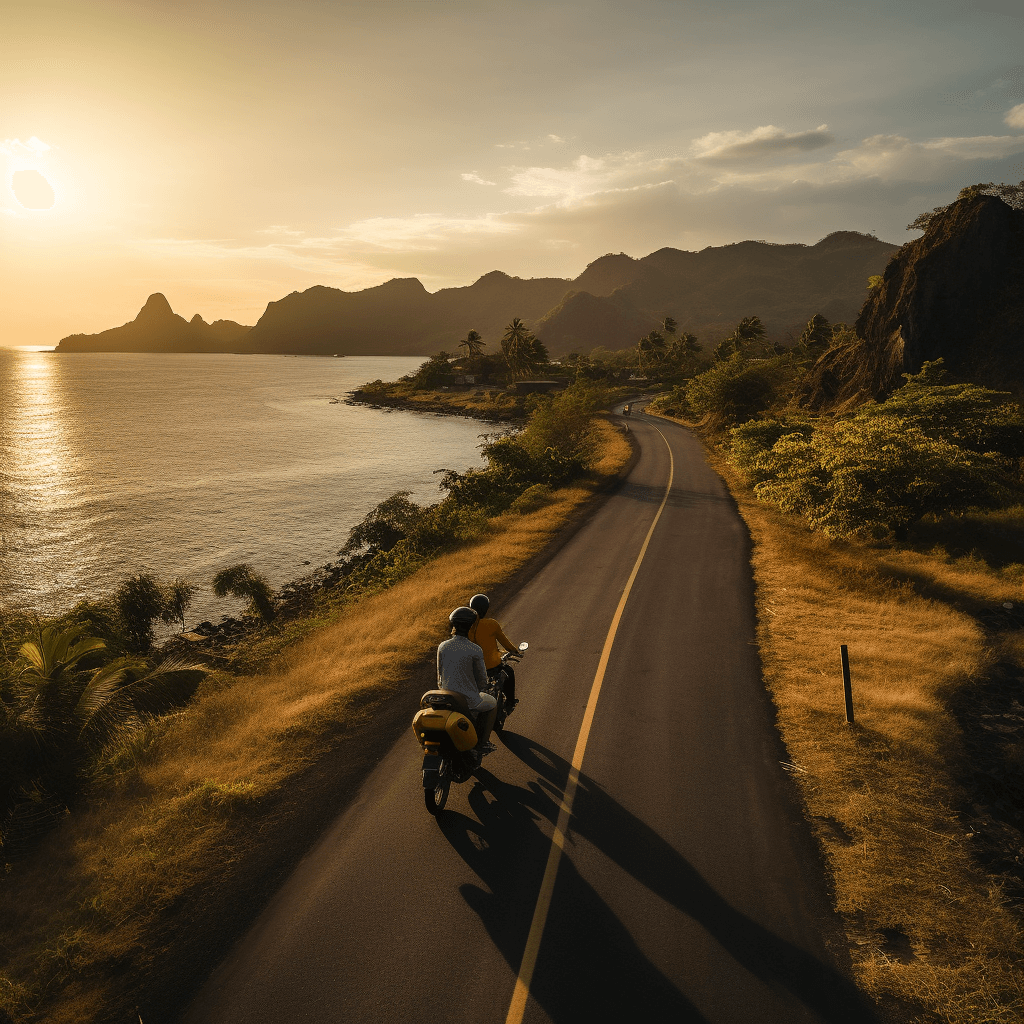 Damage to Someone Else's Scooter
If you damage someone else's property, you'll have to pay for their repairs as well. Most times, locals won't want to get the police involved and things are sorted out between the two parties.
If they do want to get the police involved, politely ask them if you could simply take their scooter to the repair shop and pay for their bill. We'd recommend taking it to an official Honda shop to avoid getting ripped off, but the other party will almost always want to have his personal mechanic repair the damage.
So if you're looking to avoid a hefty bill, be smart when you're on the road.
Someone Else Damages Your Scooter
If a local is responsible for damage to your scooter, things can get a bit tricky. Taking this type of situation to the police will not get you anywhere unless it was caught on camera. Even then, getting this footage will be nearly impossible.
In Bali – as in many places in South East Asia – the local will almost never get charged in any minor conflict with a tourist.
If this happens, our suggestion would be to try and work things out politely. The Balinese are extremely kind people and there shouldn't be a problem. If they drive off, try and take down their plates and give this information to whomever you've rented the scooter from. The owner of the scooter will have a better chance of holding the responsible party accountable than you will.
What Happens if I Get Pulled Over by the Police in Bali?
If you're a tourist, there's a chance you're going to get pulled over by the police in Bali. If you're here for several weeks and using a scooter to ride all over the island, you're likely to come across a police trap at some point.
Security checks are becoming increasingly common in Bali. The police see tourists as an easy payday, as most of us are breaking the law by driving around without a motorbike license.
It's a known fact that the police will almost always try and get money out of you – whether you have the appropriate paperwork or not. This is where having an international driver's license may and may not help you.
Here are some possible situations that can happen to you in Bali: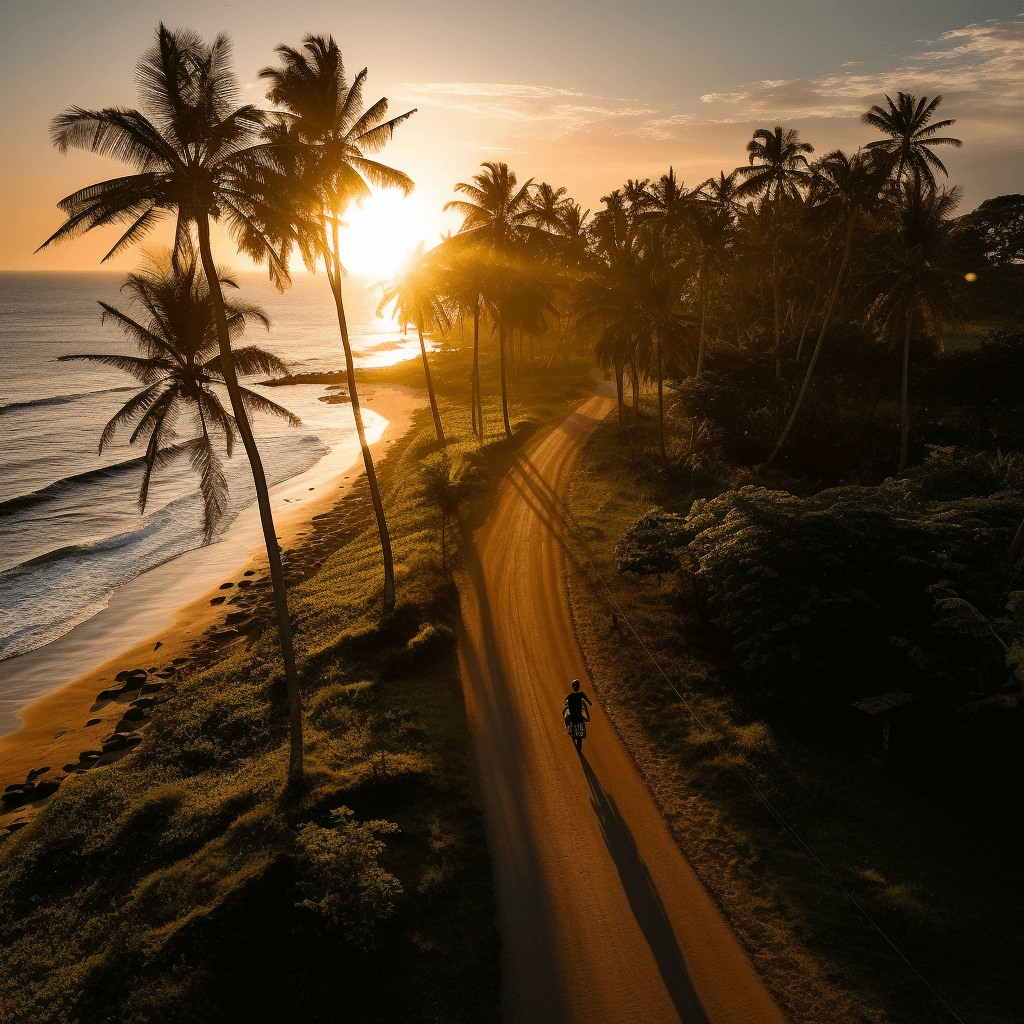 The Best Outcome
By far the best outcome when you get pulled over by the cops, is that you show them your international drivers license and they let you drive off. In some cases, the cops will look at your license and let you move through no questions asked.
If you know you're license is in order and you're not doing anything wrong, than just stick to your guns. Be confident (but not nonchalant) and politely refuse to give them any money if they ask for it.
The Most Common Outcome
What happens when you're pulled over without an international drivers license in Bali? In most cases, the police will just ask you to pay a fine.
When talking with locals here in Bali, we've determined this fine should be between 50,000 and 100,000 Rupiah. The best way of not paying more is to keep only a small amount of money on you. Tell the cops you only have 50,000 Rupiah on you – nothing more. If they argue that it's not enough, demand they issue you an official ticket.
Since money from official tickets doesn't wind up in their pockets, they usually don't want to go through the trouble of writing one. When they accept, hand off the money and calmly drive off.
The WORST Outcome
This is a situation that is happening around Bali and is the worst scam in the books. It's happened to many tourists, including us.
Picture yourself calmly driving your rental scooter in Bali with your international license and running into a security check. Here's how the scam goes.
You, calmly – "Hi there, was I doing anything wrong?"
The Cop – "No Sir, just a security check, may i see your licence please?"
You – "Of course (you pull out your international license and hand it over)"
The Cop – "Thank you sir (walks off and quickly looks though your license)"
The Cop – "Sorry sir, this license is no good in Bali, you need a local license"
You, concerned – "I don't understand, my hotel said I could drive with this"
The Cop – "No sir, this isn't any good here, please step off your bike and go see my friend (points to another cop on the other side of the road)"
You, confused – "Alright (you walk across the road)"
Cop #2 – "Hi sir. Please can I see your license"
The Cop – "Sure" (you give him your license)"
Cop #2 – "Thank you, please fill out this form, it's your new license for Bali (he gives you a pen)"
You fill out the form
Cop #2 – "Thank you, the new license is 500,000 Rupiah"
You, angry – "No way! my international license should be all I need"
Cop #2 – "What international license? (You notice your license in now on top of a large pile of international drivers licenses sitting on the hood of the car) Please sir 500,000 Rupiah for your new license"
You, angrier – "I don't want your license, give me an official ticket and my old license back"
Now you're in a lose lose situation. The cop will say the ticket is 1,000,000 Rupiah but repeat that if you pay now it's only 500,000 Rupiah. You either pay for their useless "local license" at their price, or tell them you've only got a small amount on you and get away with paying a bribe.
If you pay for their "local license" and manage to get back your international drivers license, you're out 500,000 Rupiah.
If you pay the typical bribe of 50,000 – 100,000 Rupiah, you're likely never seeing that international drivers license again.
Police Scams in Bali
This is the reason we've grown wary of the worth of an international drivers license here in Bali. They are essential for insurance purposes, but in a scam like this, they're useless.
We know it's a controversial subject and by all accounts it's a broken system. There's not much you can do in this case. If the police really want to, they can always find a way of getting a bribe out of tourists. Common "offences" include:
Your headlights are "not bright enough"
You "drove through a red light"
You mistakenly told a cop you were staying in Bali for a month. Since that's a "long time" you need a "local license".
You're IDL is "just a copy of the original"
We know, it's really frustrating situation and legally the cops can't withhold your international license. It's easy to say you'll argue until the death and put up a scene. Just be warned – being surrounded by 6-10 Balinese cops is quite intimidating no matter who you are. Although we know it's wrong and just feeds the problem, paying the bribe in this situation is the safest thing you can do.
The Expat Outcome
Even though you can be a victim of this scam when renting a scooter in Bali, here's a last situation that can get you out of it. It's commonplace amongst expats in Bali – and although we personally have never done this – we know several people who have.
When you encounter a security check on the road, you avoid eye contact and drive past it.
Security checks are easy to spot and are often in the same place. You'll see a few police cars parked on the side of the road and a whole bunch of cops standing around in bright yellow jackets.
But, won't the police chase after me?
It's highly unlikely. There are so many tourists on the road in Bali that another one will come rolling along in no time that will pull over for them. Therefore, it's not worth their time to chase you down.
Of course, we don't indorse breaking the law. We're just sharing what we feel is useful for when you rent a scooter in Bali. What you do with this information is up to you.
A last useful tip: NEVER offer a cop any money if you're pulled over unless they explicitly ask you for any. Although you know they're corrupt, don't go out of your way to insinuate that fact. They won't like that at all and you'll wind up in a worse situation than you were already in.
Is it Safe to Rent a Scooter in Bali?
Again, the short answer to this question is yes. We admit, the past section of this article can seem stressful, but don't let it deter you from getting on a scooter in Bali!
We've never seen a police trap in Canggu or Seminyak. They usually stay on the main roads going in and out of Jimbaran and Kuta. Thankfully, these are the only two areas in Bali that we prefer to avoid.
As we said, most police in Bali will see an international license and let you move along. If you know you have the appropriate paperwork and are still being asked for a bribe, just stay confident and worse comes to worse, you're out a couple bucks.
Bali is an amazing island to explore and renting a scooter is the best way to see it.
Make sure you have the appropriate travel insurance, a helmet and a bike that are in good condition and you'll be just fine!
We drive our scooters every day around Bali and it's by far our favorite form of transportation here. At the end of the day, you shouldn't let the slim chance of getting caught in a scam like the one described above change your travel plans.
You still want to see Bali but don't want to rent a scooter
We have many friends come to Bali who were frankly just not confident enough to ride a scooter. We get it, traffic can be crazy or maybe you didn't think to get the correct travel insurance.
If you have any other specific questions on renting a scooter in Bali, feel free to ask us in the comments below!
Happy riding!