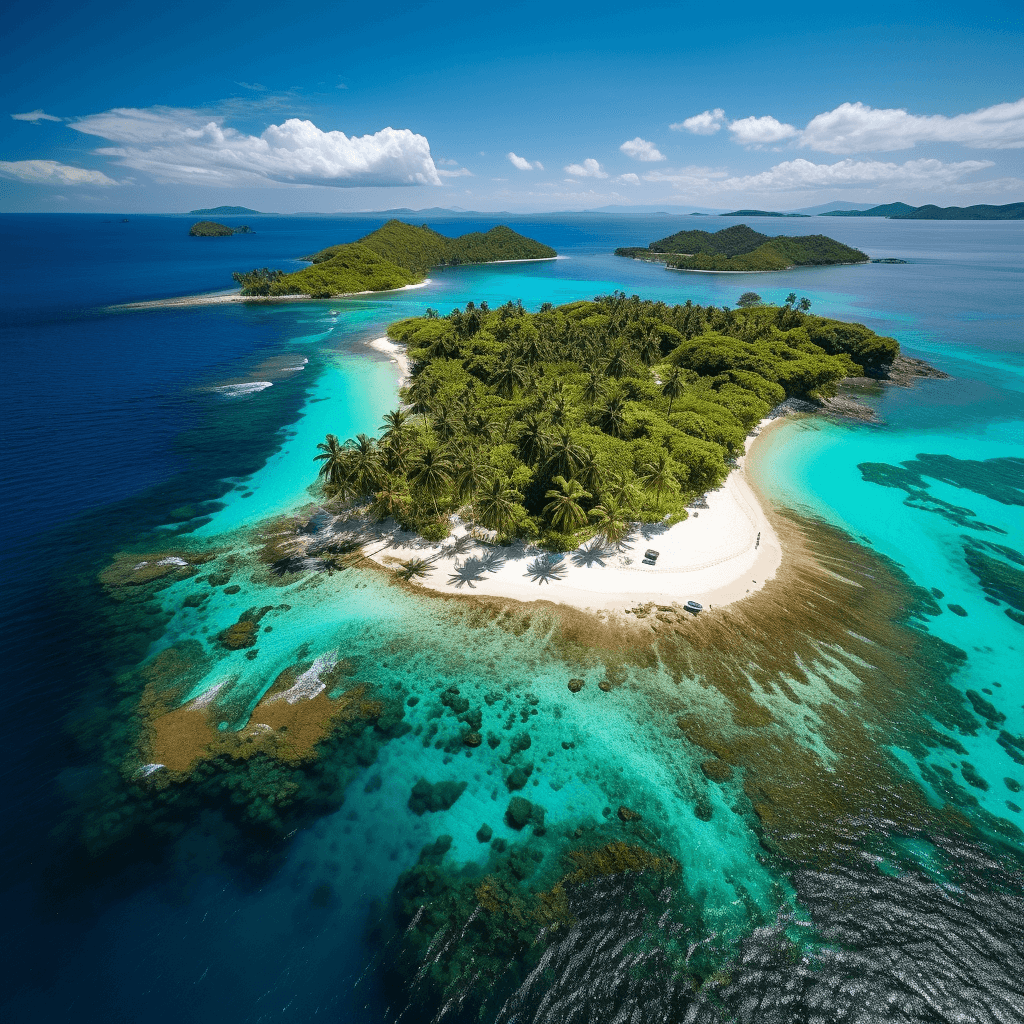 Thai Islands : Our top 5 spots
The Thai Islands seem to be on everyone's bucket list and after starting off 2018 by spending two weeks exploring some of them, we can definitely see why! While planning our two weeks, we were a bit scared that our experience may get tainted by the mass tourism the islands have seen in the last years. Although there did turn out to be a lot of people (January is high season in Thailand after all!), we managed to find some more secluded places to sit and enjoy life. Our two weeks were split between Koh Phi Phi, Koh Lanta and Koh Tao. We had initially thought of visiting four islands in two weeks but decided on just 3 to be able to take it slow and have some time to relax!
We've been getting many questions on Instagram lately about our time in southern Thailand so we decided to share our top 5 favorite places with you! As you might guess, they are all highly "Instagrammable" especially when visited during the quieter parts of the day (usually the early morning).
1. Koh Phi Phi Leh
If you're in southern Thailand, this one's a must. Phi Phi Leh is one of the most impressive landscapes we've every set our eyes on and trust us, if we had the money to, we would have kept our private boat and done laps around this island all day long.
Maya Bay was Made famous almost twenty years ago now by the filming of The Beach starring Leonardo Di Caprio. Because of this, the island is still the most popular day trip destination in all of southern Thailand with boats departing from Phi Phi Don, Phuket and even Krabi, so plan to get there as early as possible to beat out (some of) the crowds. With many tours now doing sunrise departures, the only way to have "The Beach" to yourself is to get dropped off at sunset and sleep there.
Lucky for you, there's an even better beach than Maya Bay just around the corner. Still largely untouched by tourists, we had this small little slice of paradise all to ourselves for close to an hour before another couple arrived. Seriously, the only reason there are two boats in the pictures below is because it took a solid hour before our drone had enough signal to take off. Once it did though, what we saw through our phone screen completely blew our minds. Surrounded by huge cliffs on all sides, the water is a perfect turquoise blue and the sand is so fine it squeaks beneath your feet. We luckily found this spot browsing pictures on Instagram the night before going (thanks @eljackson) and setting off to find it was one of the best decisions we've ever made.
Also, because it isn't a tourist trap, it won't cost you a ridiculous 400 Baht per person to get dropped off here like it will at Maya Bay. If you opt to take a private long-tail boat at sunrise like we did, you can ask your boatman to do the three stops identified in the map above. We chose to not even get off at Maya Bay to avoid the extra fee and to have as much time as possible at our secret beach. We honestly got on the boat that morning with zero expectations knowing the amount of tourists we were bound to be dealing with, but finding this little beach made it one of the best days of our whole trip.
We simply went to the main pier in Koh Phi Phi at around 6:30 am and found many boatmen waiting to take people out for the morning. The fixed price for a 3h trip is 1500 baht per boat. We had our boat to ourselves which meant we could stop where we wanted for as long as we wanted!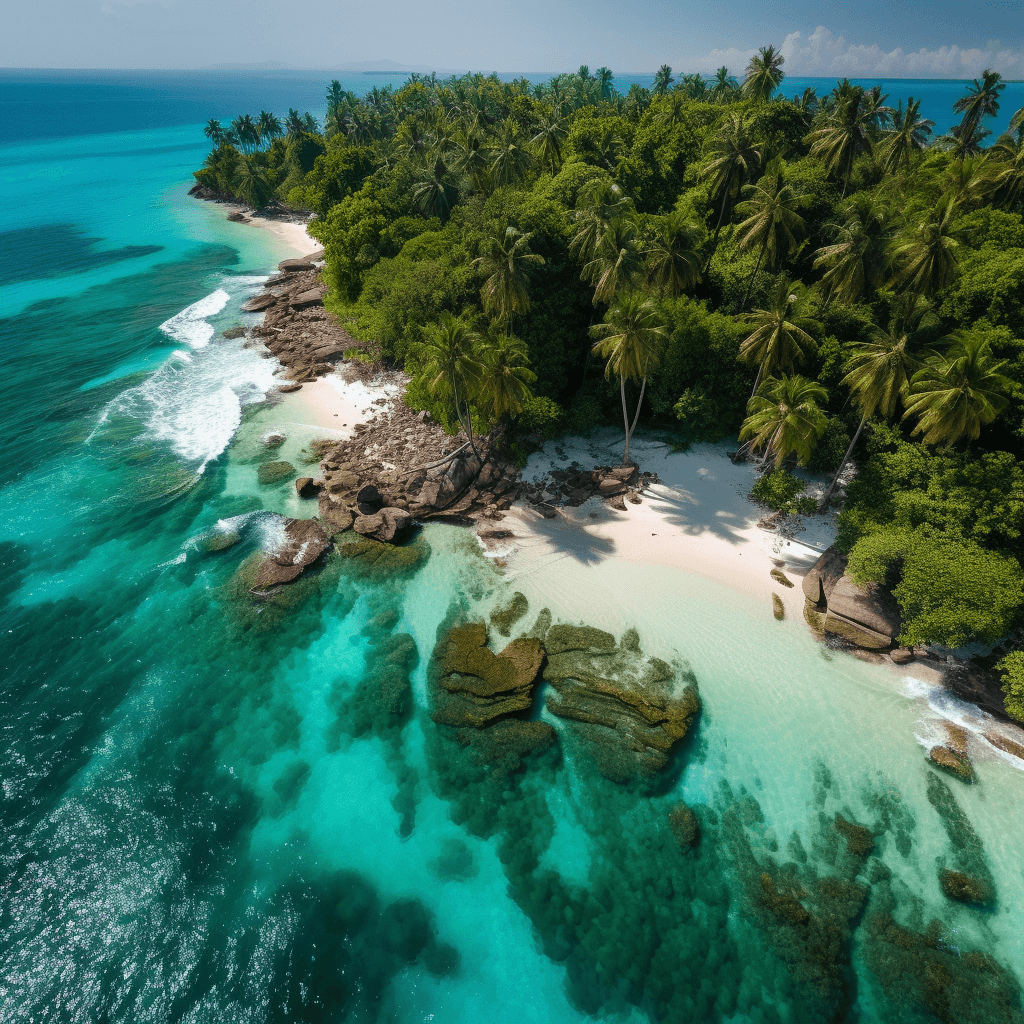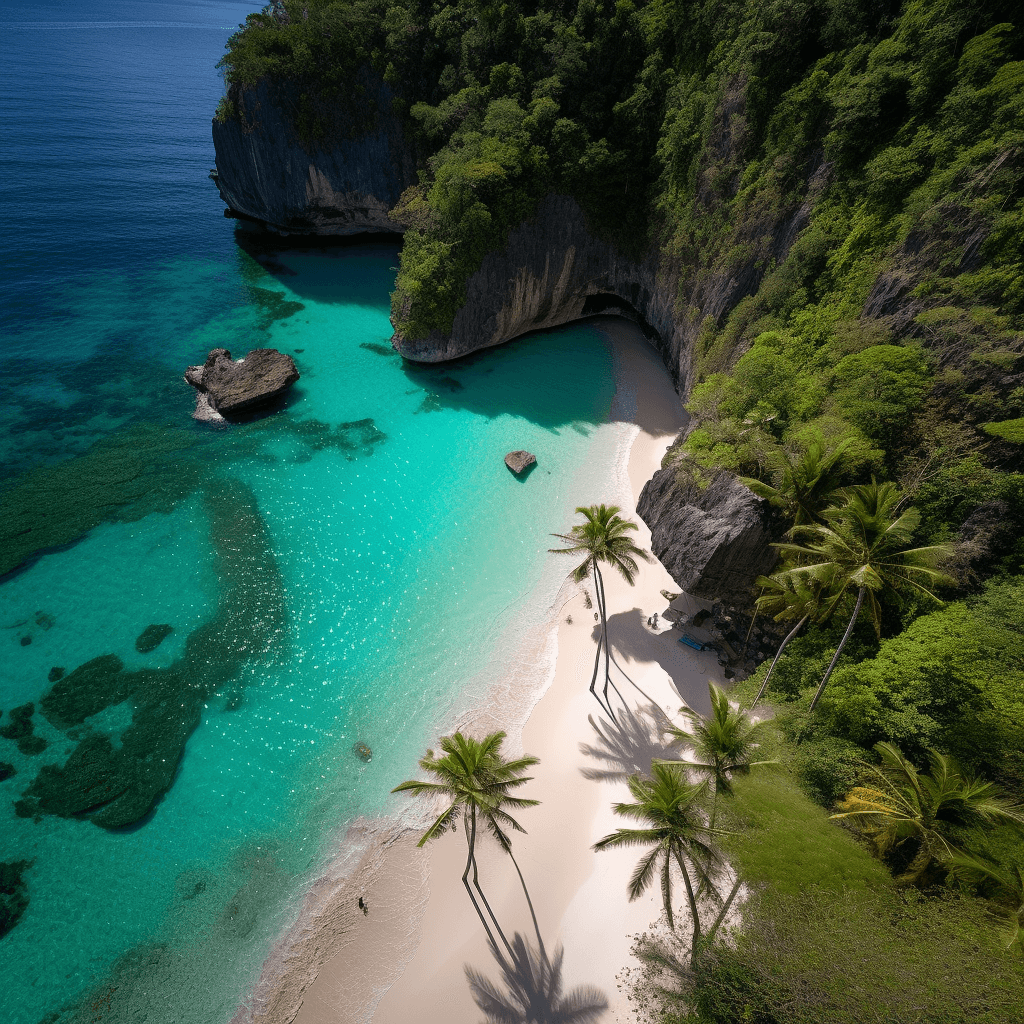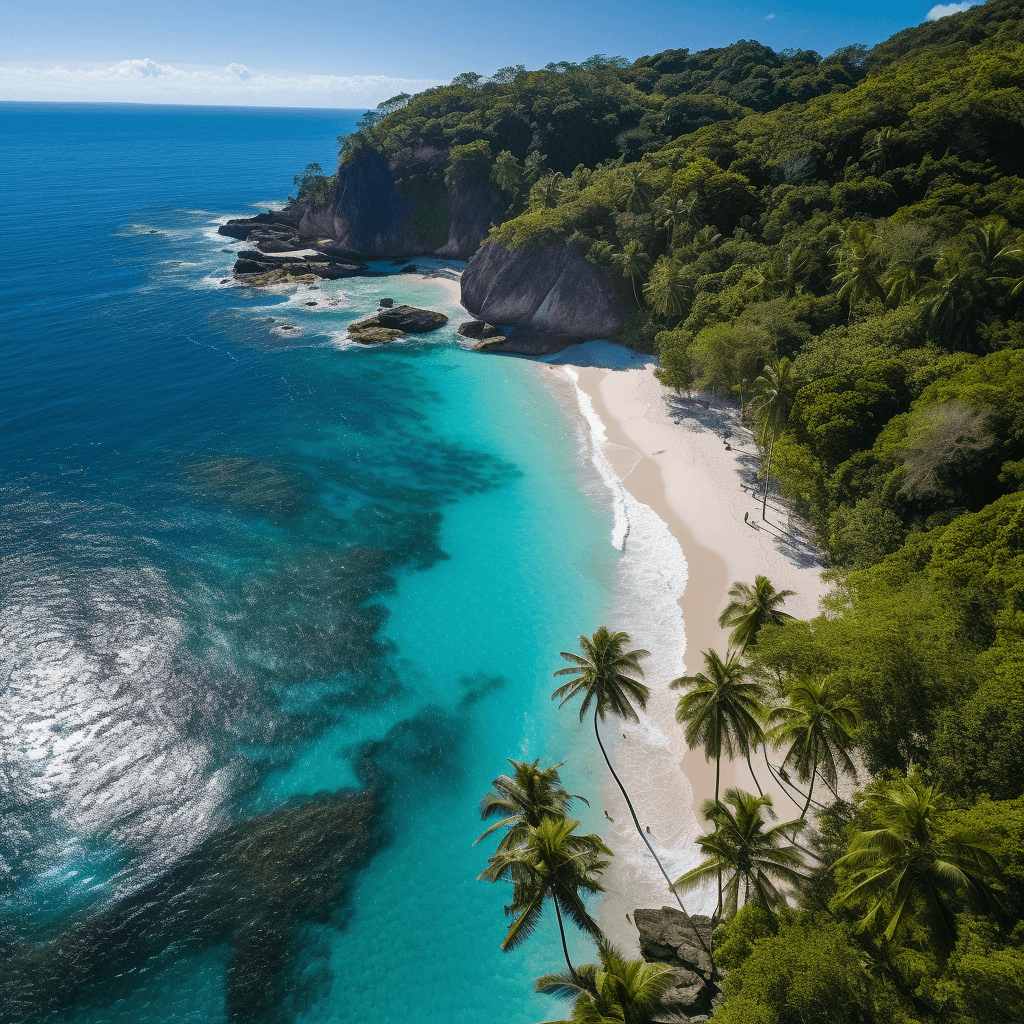 2. Sai Nuan Beach, Koh Tao
Simply put, Koh Tao was our overall favorite of the three Thai Islands we visited on this trip. There are so many good beaches on this island that it can be hard to choose where to start, so let us help you out! Our top suggestion is to head straight for Sai Nuan beach. Attainable by taxi boat or by walking about thirty minutes on a clear cut path from the main pier, this small stretch of white sand was the most tranquil and picturesque beach we visited on the island. We loved our first day here so much that we decided to come back the next morning to have it all to ourselves.
The palm trees and amazing beach swing make for some killer Instagram material and the Sai Thong resort next door serves up tasty food and drinks all day long, making it really hard to ever want to leave. It does get moderately busy in the middle of the afternoon (see second photo below) however it's nothing in comparison with the longer, more developed beaches such as Sairee or Shark Bay.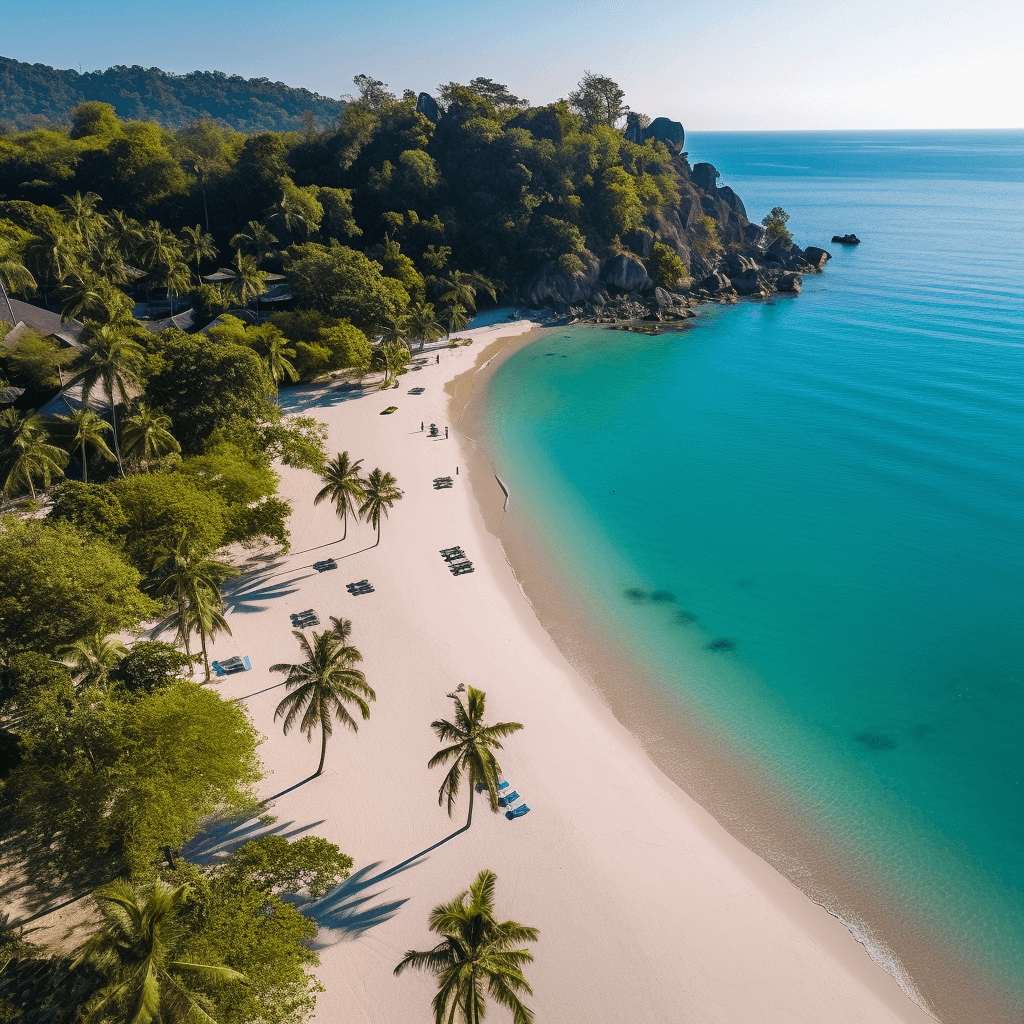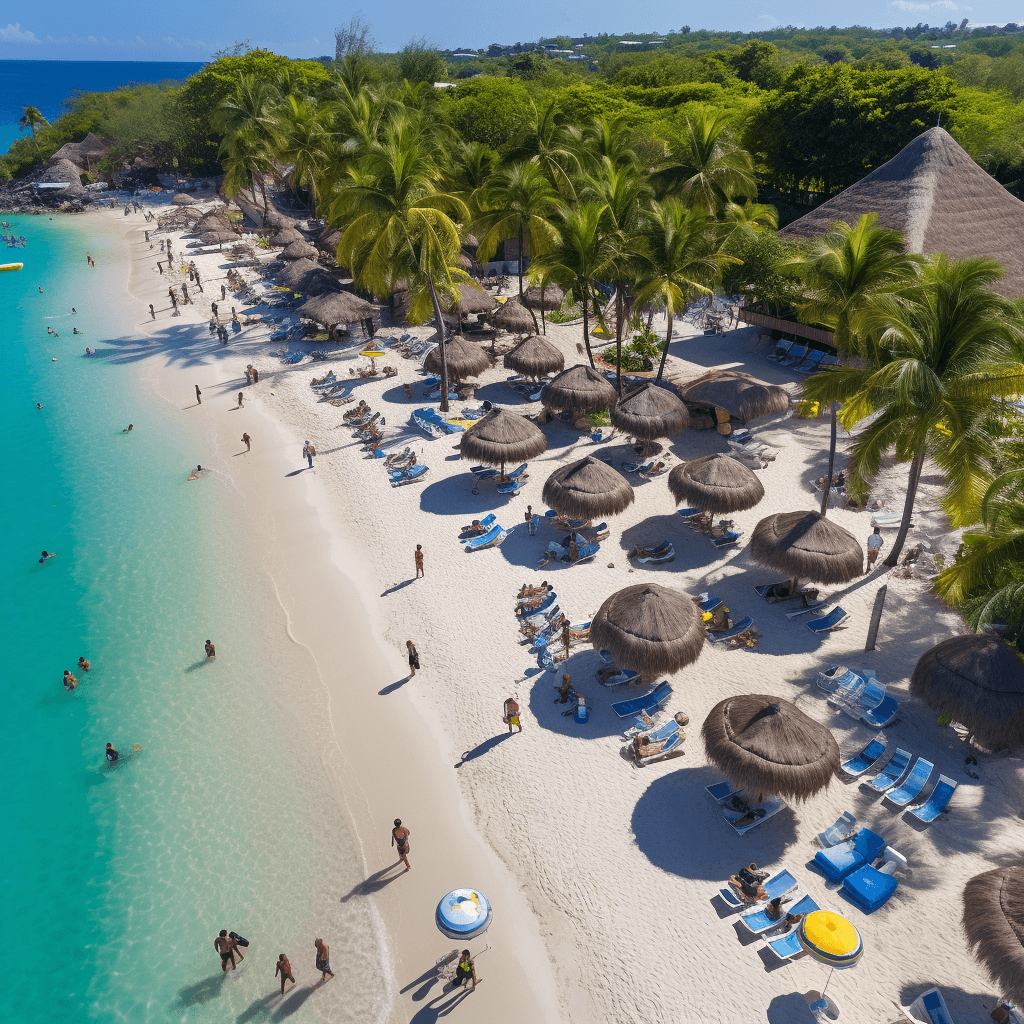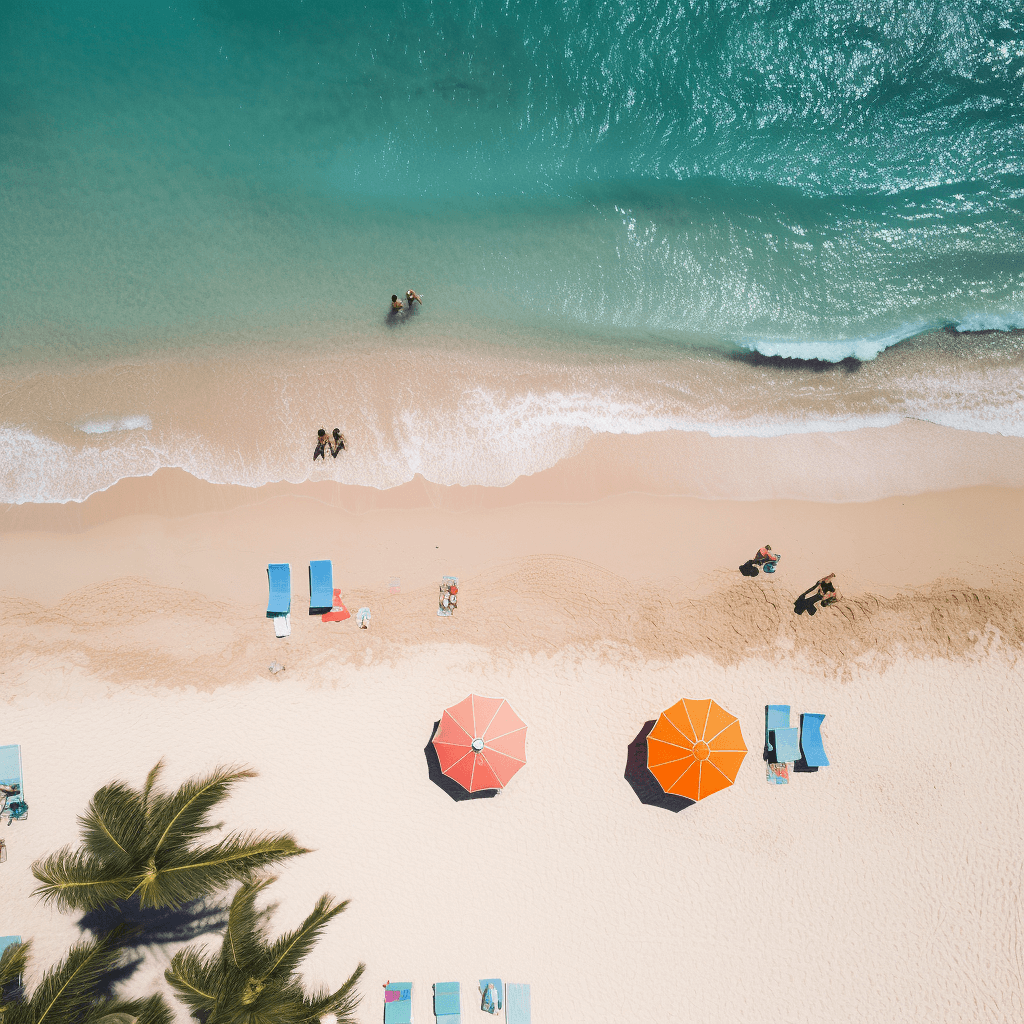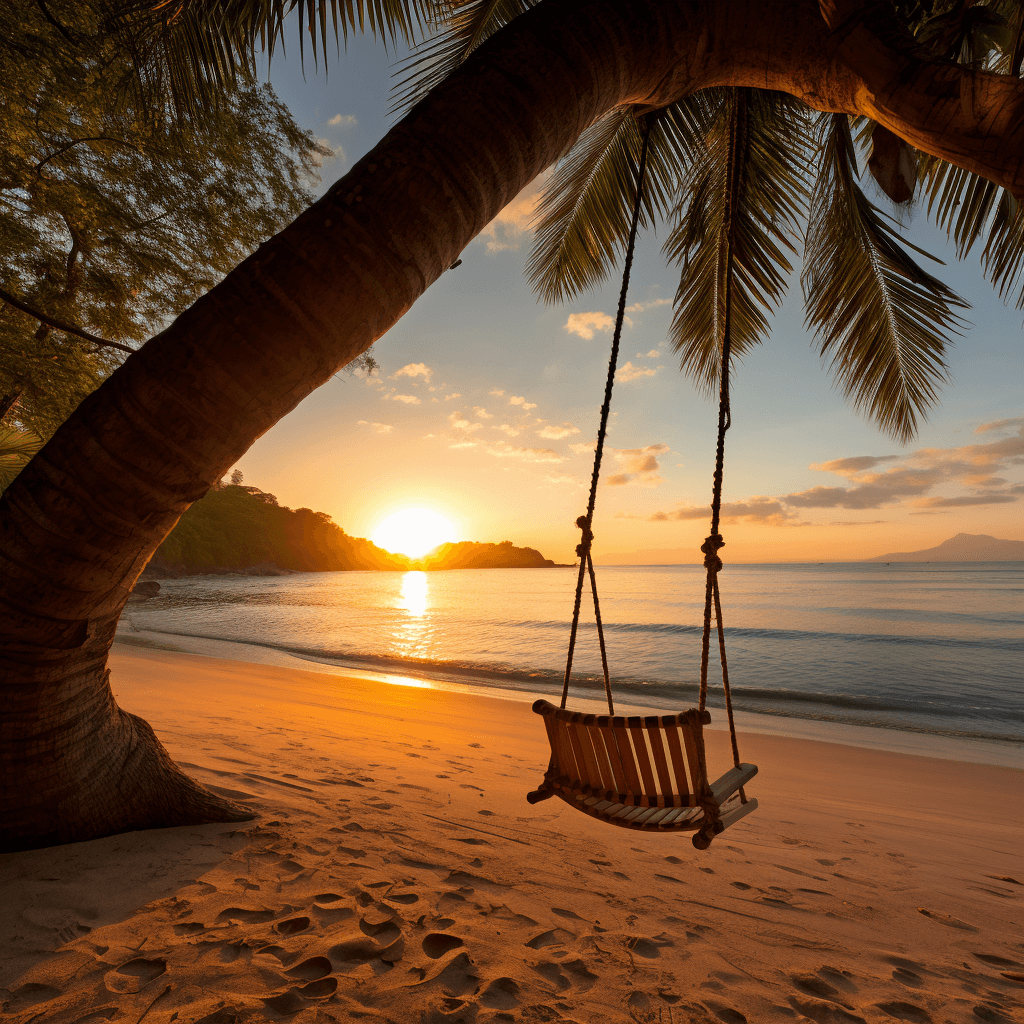 3. Nui Beach, Koh Phi Phi
If you're like us and aren't much of a party animal, another great option best visited in the morning is Nui Beach on Koh Phi Phi Don. The easy option to get there is hopping on a taxi boat from Loh Dalum bay, but the most rewarding is definitely making your way there on a nearly two hour hike, which will also take you to the best viewpoints on the island.
From town, stock up on water and snacks before following the signs up to the most popular viewpoint, commonly known as Viewpoint 2. From there, continue uphill onto Viewpoint 3. After this last viewpoint, you'll begin going downhill and the path quickly becomes overgrown and gets very narrow. Even though the path gets a bit tricky, there are still an ample amount of signs to guide you all the way north to the main path which connects Loh Lana Bay to Loh Ba Kao Bay. Once onto this paved road, continue on another ten minutes to Loh Lana Bay, where you will then need to hike up and down a steep hill to finally reach Nui Beach.
Because it's a popular sunset spot and many snorkeling tours stop off here, this beach really gets packed in the early afternoon. We took off from our hotel at 8 AM and were worried that we would be too late to enjoy it before it got crazy, but thankfully it was pretty quiet until about noon which gave us more than enough time to properly enjoy ourselves. On the way back, we saw a sign advertising a shortcut back to town right after getting off the paved road so we decided to try it out. This path ended up being a lot easier and shorter than the one we took on the way there. After about 30 minutes in the forest, you'll end up on the coast and have to walk on the beach/rocks for another 30 minutes before reaching town. We were quite lucky as the tide was low which made this pretty easy but it might not be a great idea at high tide! We don't suggest taking the shortcut on the way to Nui Beach as the path is virtually impossible to find from the beach, with no signs whatsoever.
Another good option to get to Nui Beach is to rent a kayak on Loh Dalum Bay. Expect to paddle 30-45 minutes from depending on your level of fitness.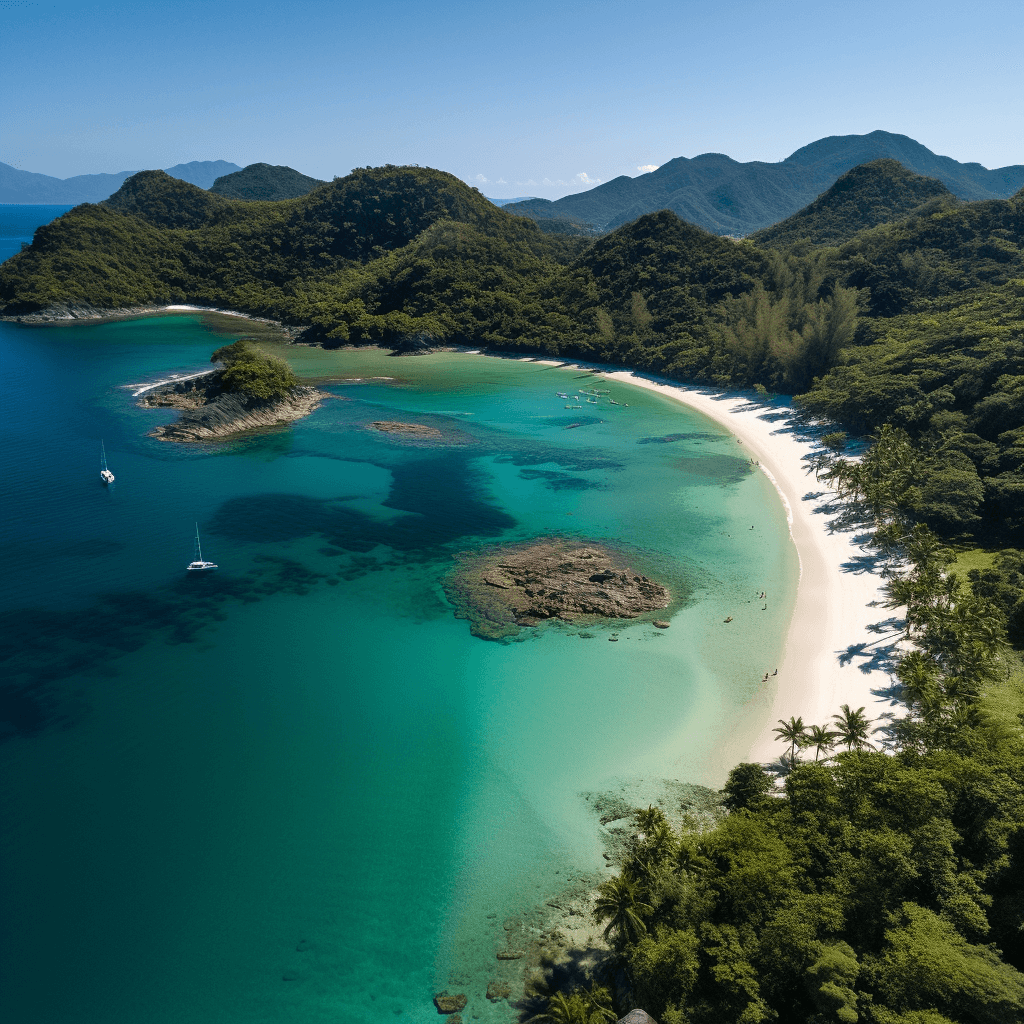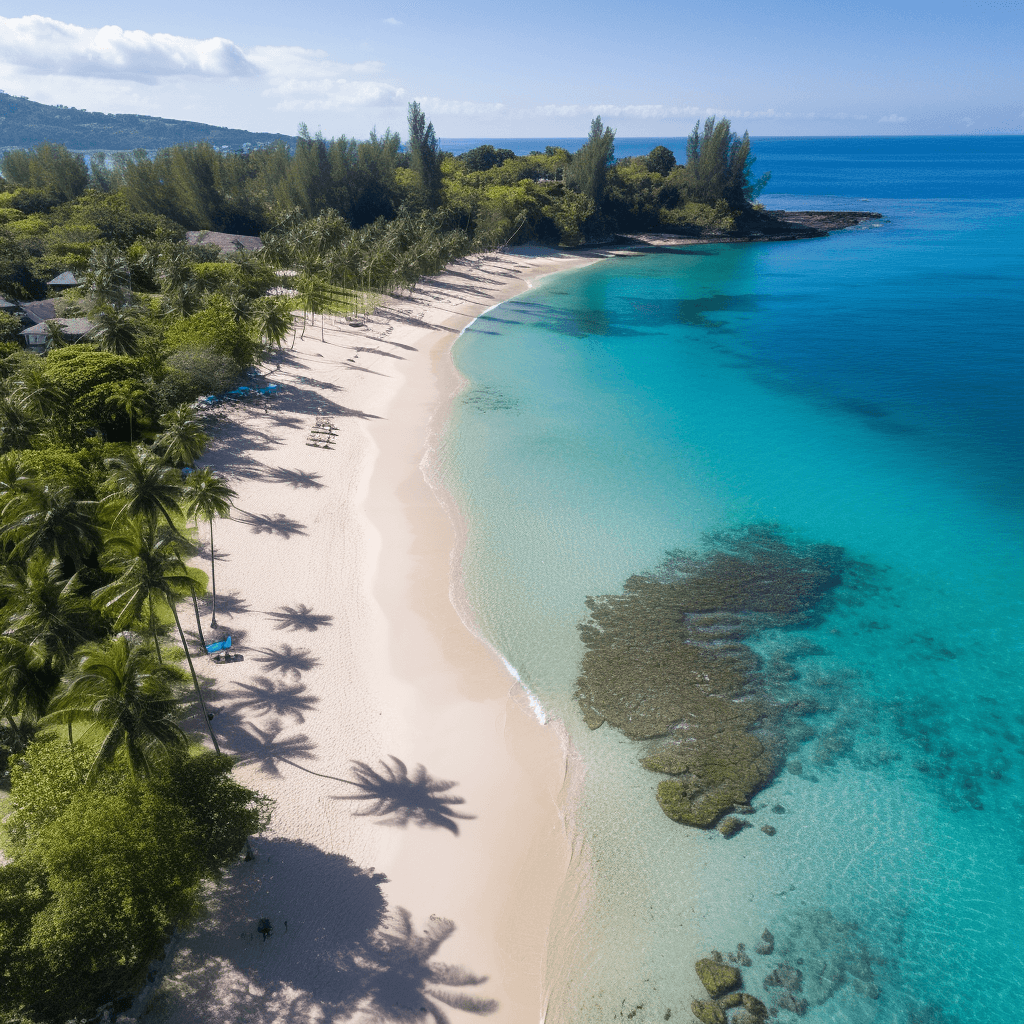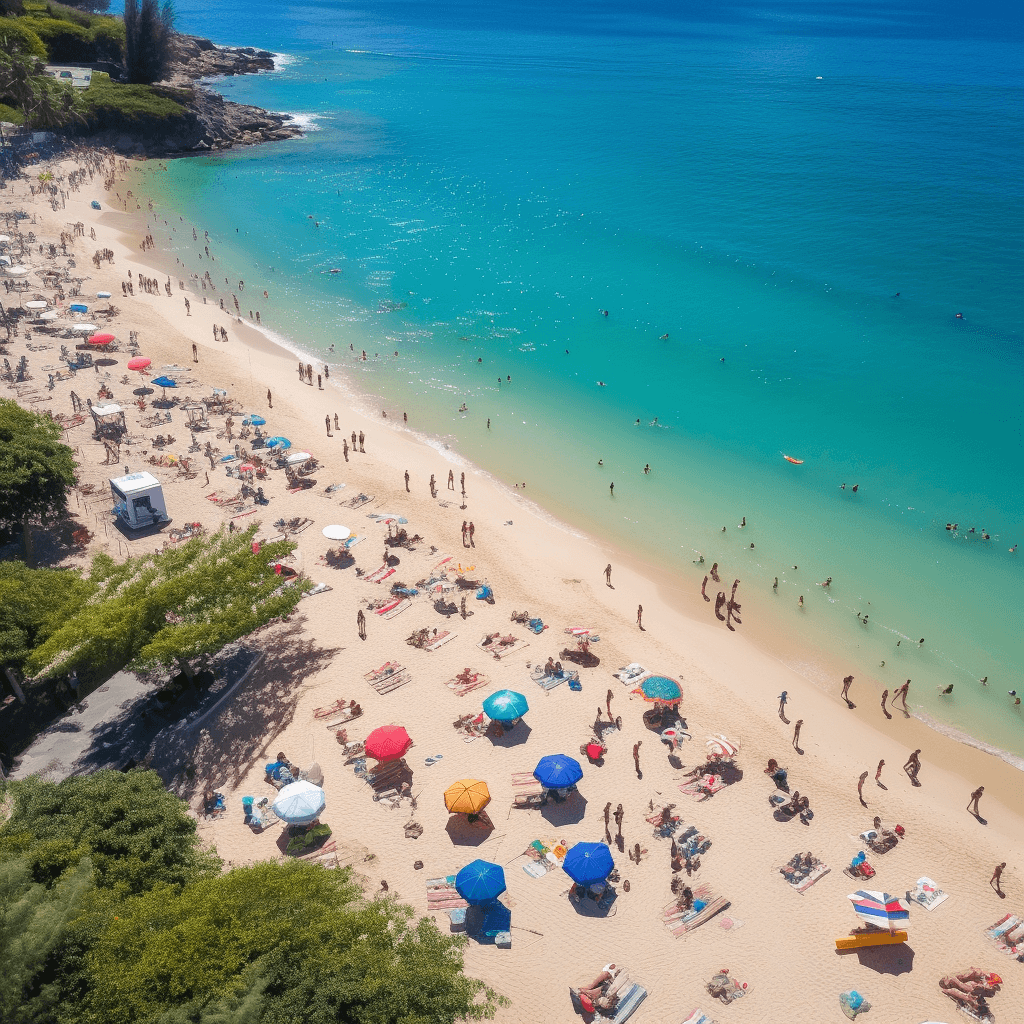 4. Southern Beaches, Koh Lanta
If you're looking for some true relaxation, Koh Lanta's southern beaches are the place you should be heading to. Over twenty kilometers from Saladan pier, you'll find even in the high season that you have more than enough breathing room as most people still chose to stay up north, which is the more developed side of the island.
There are three main beaches of interest in this part of the island: Bakantiang, Nui Bay and Bamboo beach. Our favorite place to hang out was definitely Bakantiang, which is the most developed of the three and boasts the Why Not Bar, which is a great place for cheap food and drink, with ridiculously comfy bean bags and fire shows in the evenings. If you're really looking to get away from it all, than definitely head to Nui Bay which still has only one tiny shack on it where you can indulge in a massage right on the beach.
Not only are they all peaceful and clean, the beaches are also of way better quality in the south, with finer sand and almost no rocks in the water. Be warned though, if you're looking for nightlife, you're better off choosing accommodation closer to the main pier and renting a motorbike for a day trip down to these three amazing strips of white sand.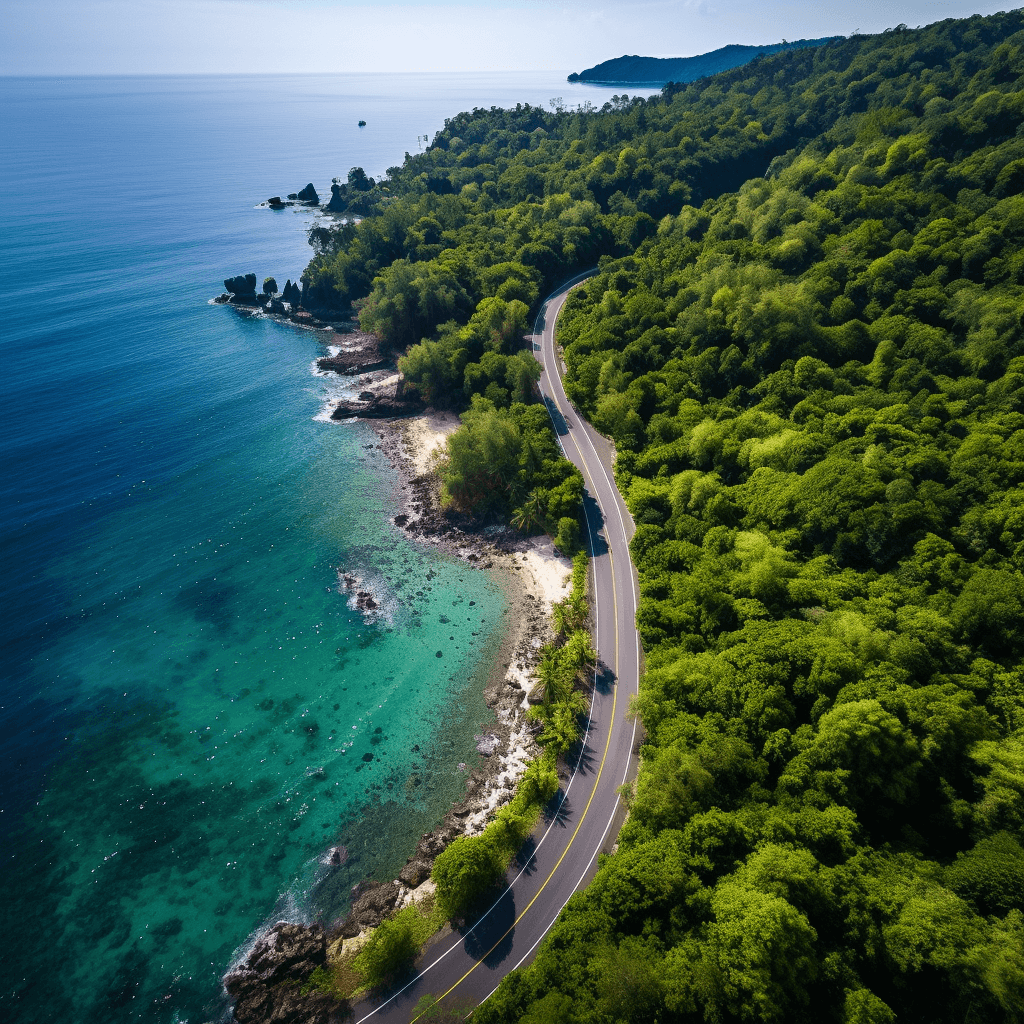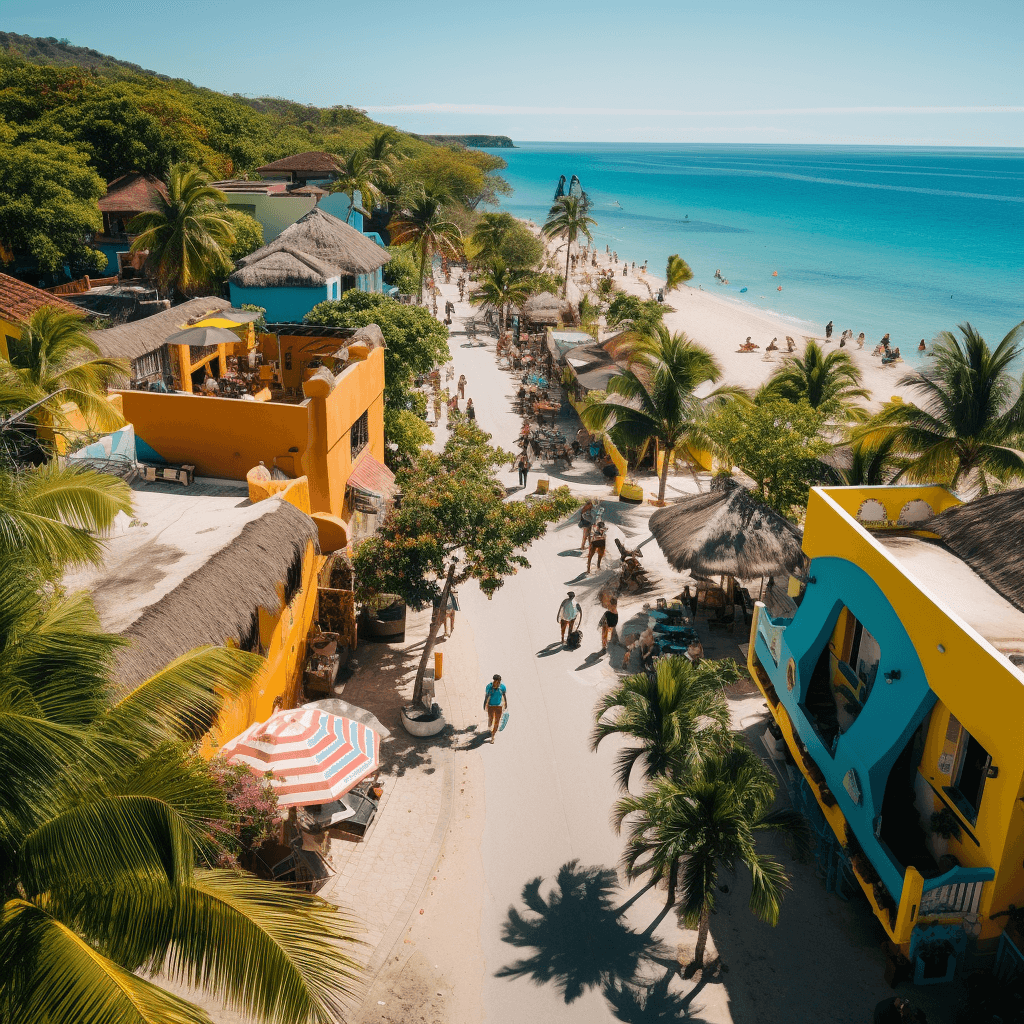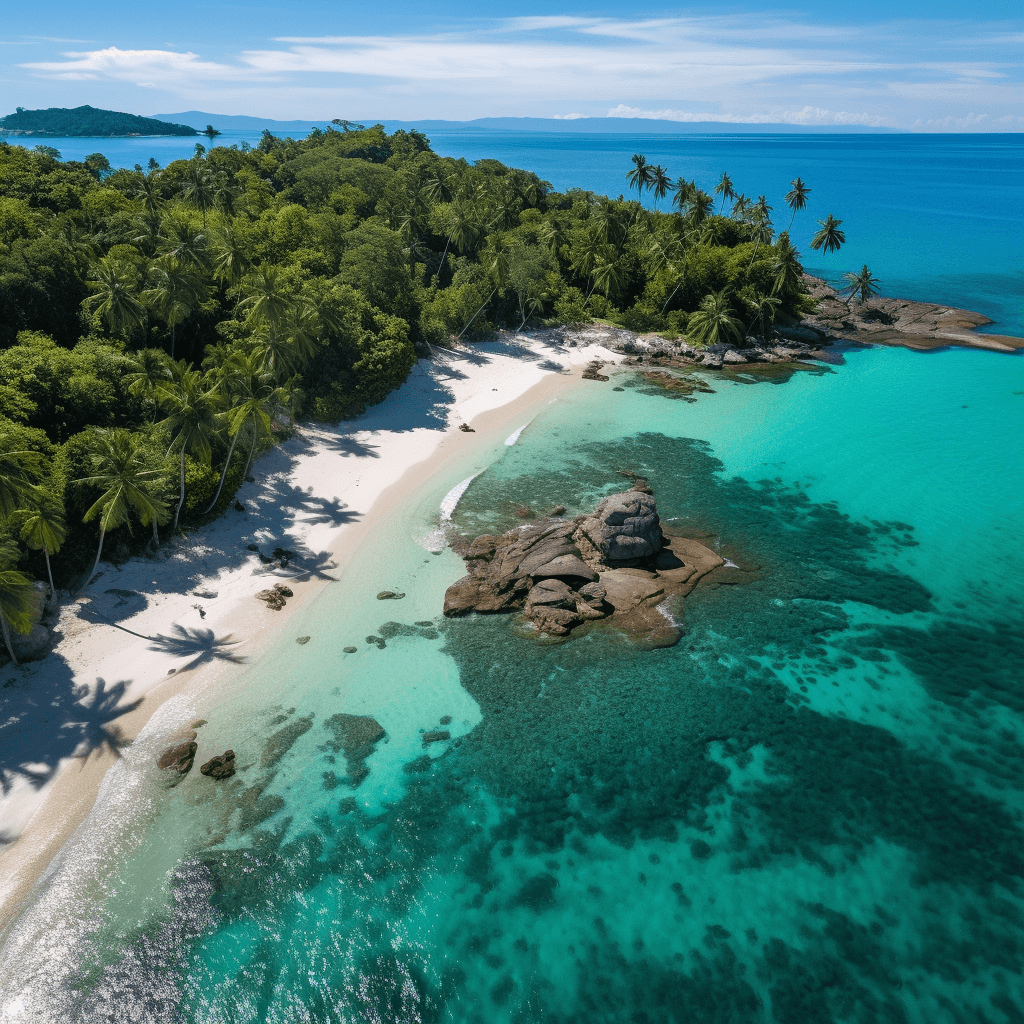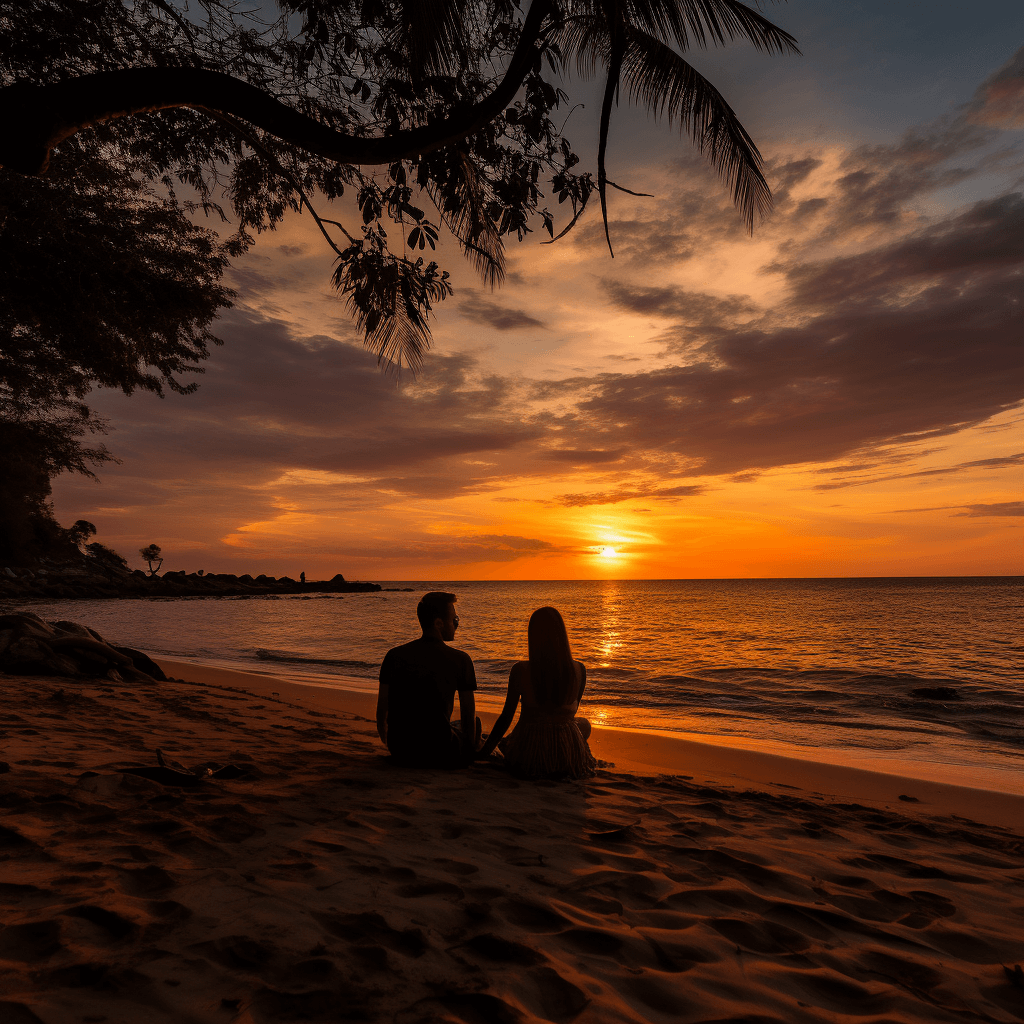 5. John Suwan Viewpoint, Koh Tao
There's nothing quite like watching the morning rays light up the crystal clear waters of Koh Tao and no better place to do it than from the John Suwan Viewpoint. It's an easy ten to fifteen minute hike to the top and the views really are spectacular. Also, if your willing to walk through a bit of high grass, there's a large rock surrounded by palm trees about five minutes up the path on your left which makes for a great photo (first picture below). Once you reach the top of this narrow peninsula, you have a beautiful panoramic view on Chalok Bay on the left and Shark Bay on the right. Both these beaches make for a great place to go to cool off afterwards!
Once again, this is another spot that pays to visit early. Not only will you most likely be alone on top, but if you make it here before 7:30 you'll also avoid the 100 Baht fee which is paid in two installments of 50 Baht to two different individuals. In any case, the view is totally worth the money, we just don't enjoy having to pay for visiting a place that clearly should be free.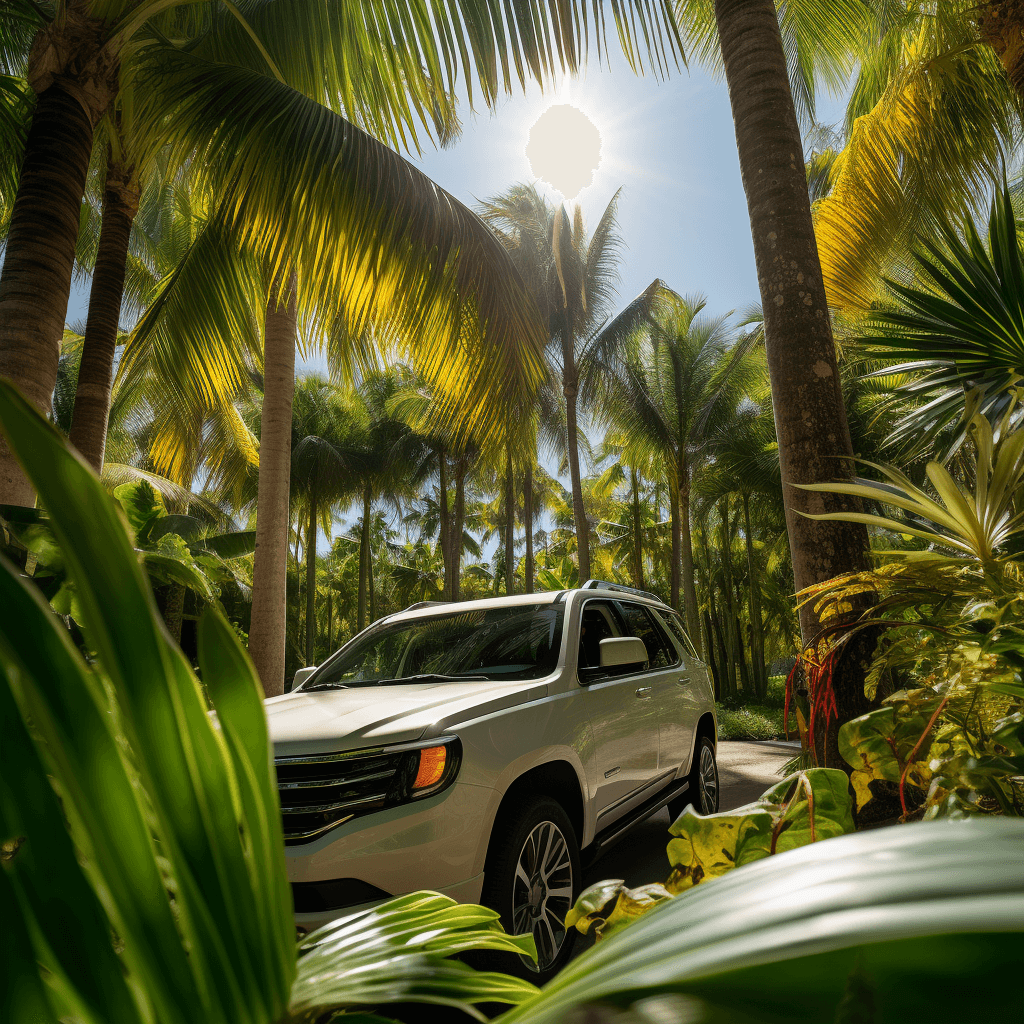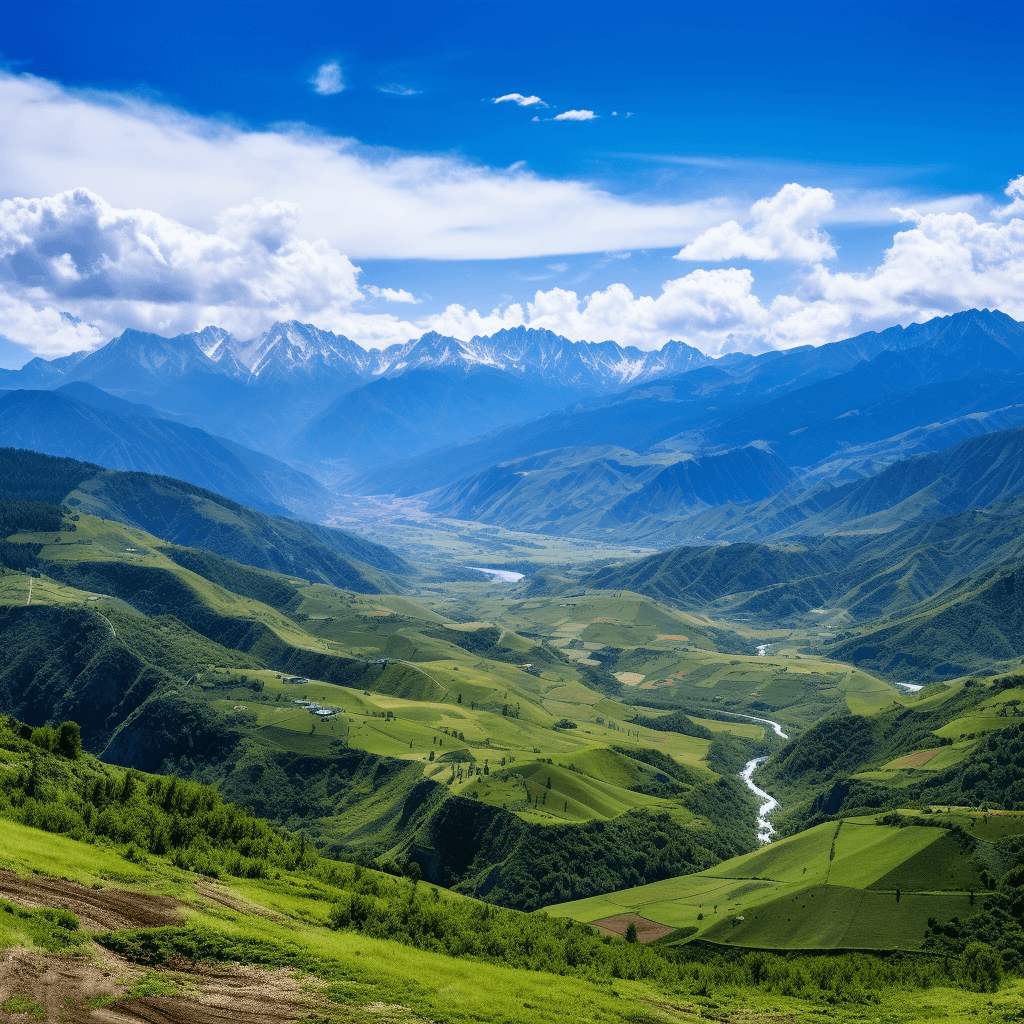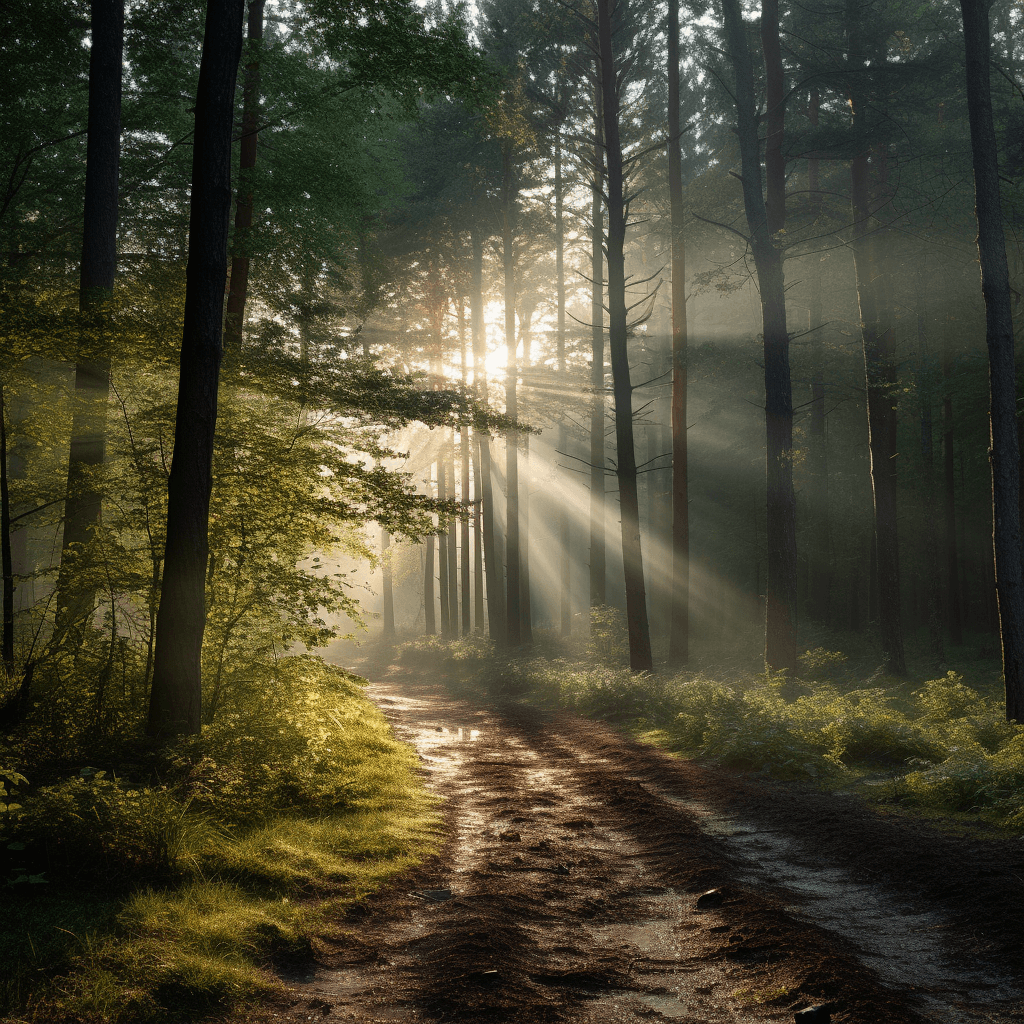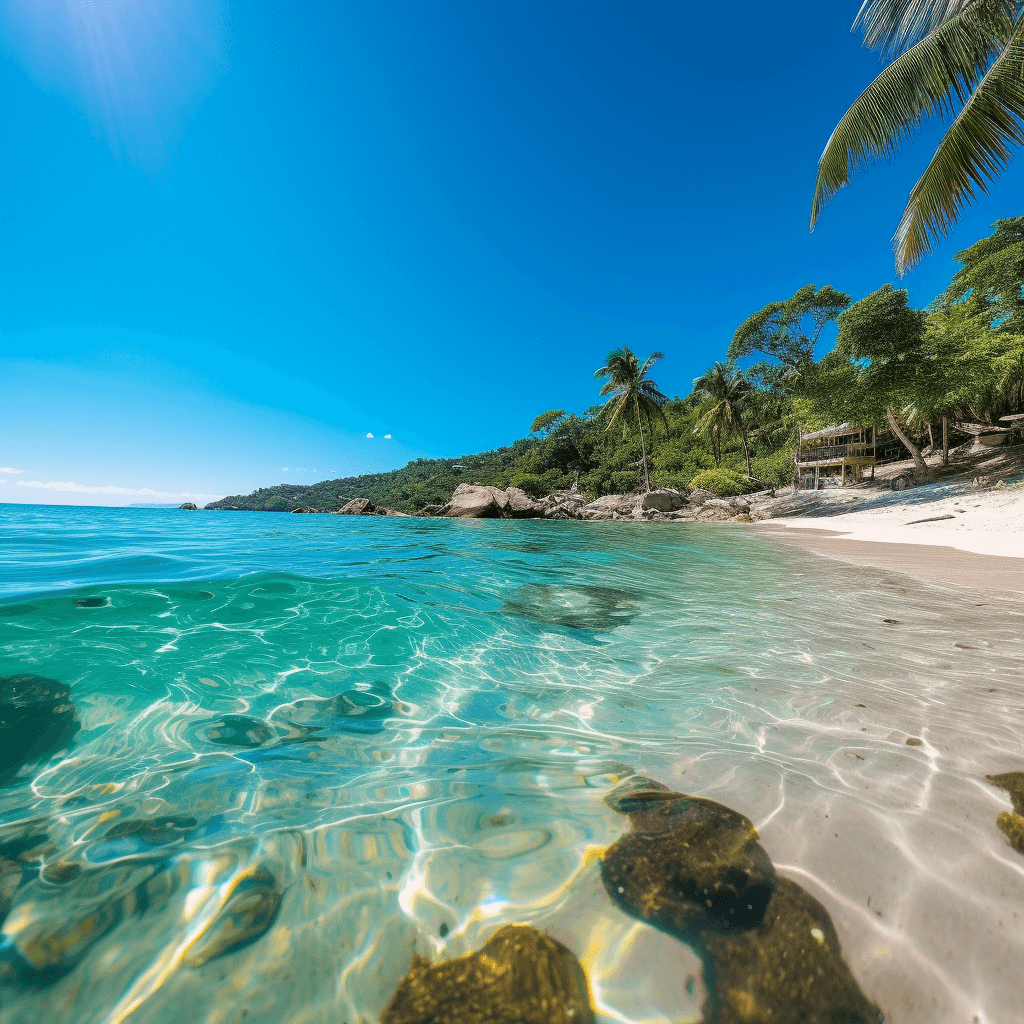 Recommended Food and Accommodation
Renting a motorbike is the best way to get around both Koh Lanta and Koh Tao. Always be careful on these island roads and wear a helmet. We always try to book through our accommodation as it's always less of a hassle when returning the bike. Rentals are typically 200-300 Baht per day.
Highly recommend @lantahostel if you're looking for a quiet, sleepy few days near Koh Lanta's southern beaches.
Good healthy food options can be a struggle to find on the islands. If you're on Koh Tao, Vegetabowl is definitely not to be missed, their healthy vegan salads are simply the freshest, most delicious thing we ate on the islands.
If it's traditional, flavorful, delicious Thai food you're after, look no further than P. Oys on Koh Tao run by the kindest husband and wife team you'll ever meet. Best. Massaman. Curry. Ever. And those chicken wings!!!!
Papaya restaurant is by far the best food we found in our 48h on Koh Phi Phi, where 95% of restaurants are horribly overpriced for the quality. They do a killer pineapple fried rice.