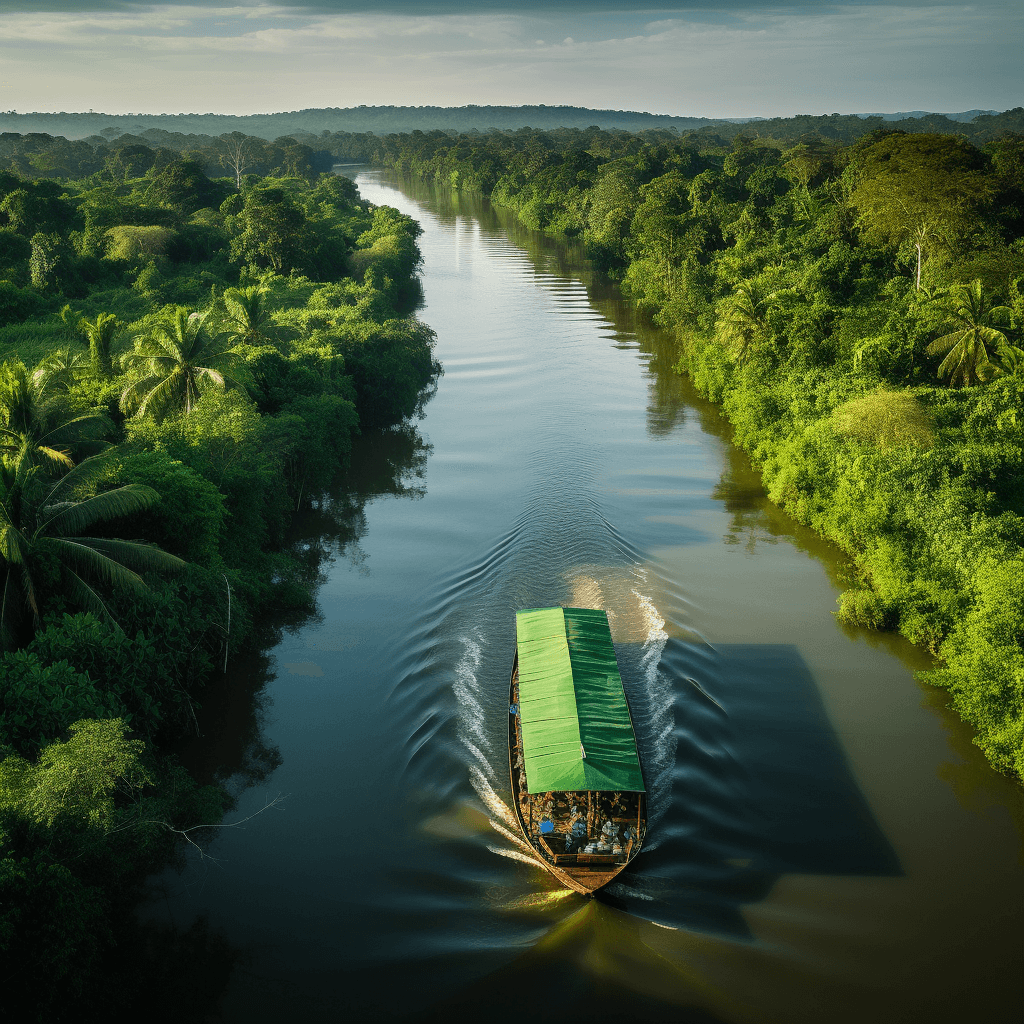 Slow Boat from Laos to Thailand | Travel Guide
Introduction
The slow boat in Laos was an amazing way to end an otherwise rough trip. If we know one thing for sure, it's that we feel like we missed out on a lot while in Laos. In eleven days we felt like we saw and accomplished much less than we both thought we would when entering the country.
Two days in long and horribly inefficient transportation by bus, one day nursing a new year's hangover and another two recovering from a tumble off our scooter in Vang Vieng (don't worry mom, we had our helmets) didn't help our cause, but so is the reality of long term travel.
Some countries you'll feel like you could stay forever, developing a deep connection with in a short amount of time so much so that it will soon feel like a home away from home. Others you won't be able to leave fast enough, and that's more than ok. We do know that we will be back in Laos, just the incredible scenery and trekking opportunities that we weren't able to take advantage of this time around definitely make it worth coming back to.
This slow boat journey from Luang Prabang to that Thai border is one experience we did thoroughly enjoy though. The relaxing journey stands out above the rest (which to be fair isn't that much) that we managed to do here. What you quickly learn when visiting Laos is that road transportation can be frustrating. Unless you have the cash to roll in a private 4×4, it's often long, uncomfortable and overpriced compared to the rest of South East Asia. We had already been enduring buses from Vientiane to Vang Vieng and then to Luang Prabang. Therefore the option of slowly floating down the Mekong for two days to get to Thailand was very, very appealing.
The Journey
The slow boat ride is split up over two full days. You can find the breakdown of our budget for the trip from start to finish at the end of this post. On the first morning, you leave Luang Prabang slow boat terminal, which is about 10 km out of the old town, and make your way upstream to Pak Beng. The boat takes off anywhere between 8 and 9 AM and will arrive in Pak Beng between 5 and 6 PM depending on how many locals get on and off on route.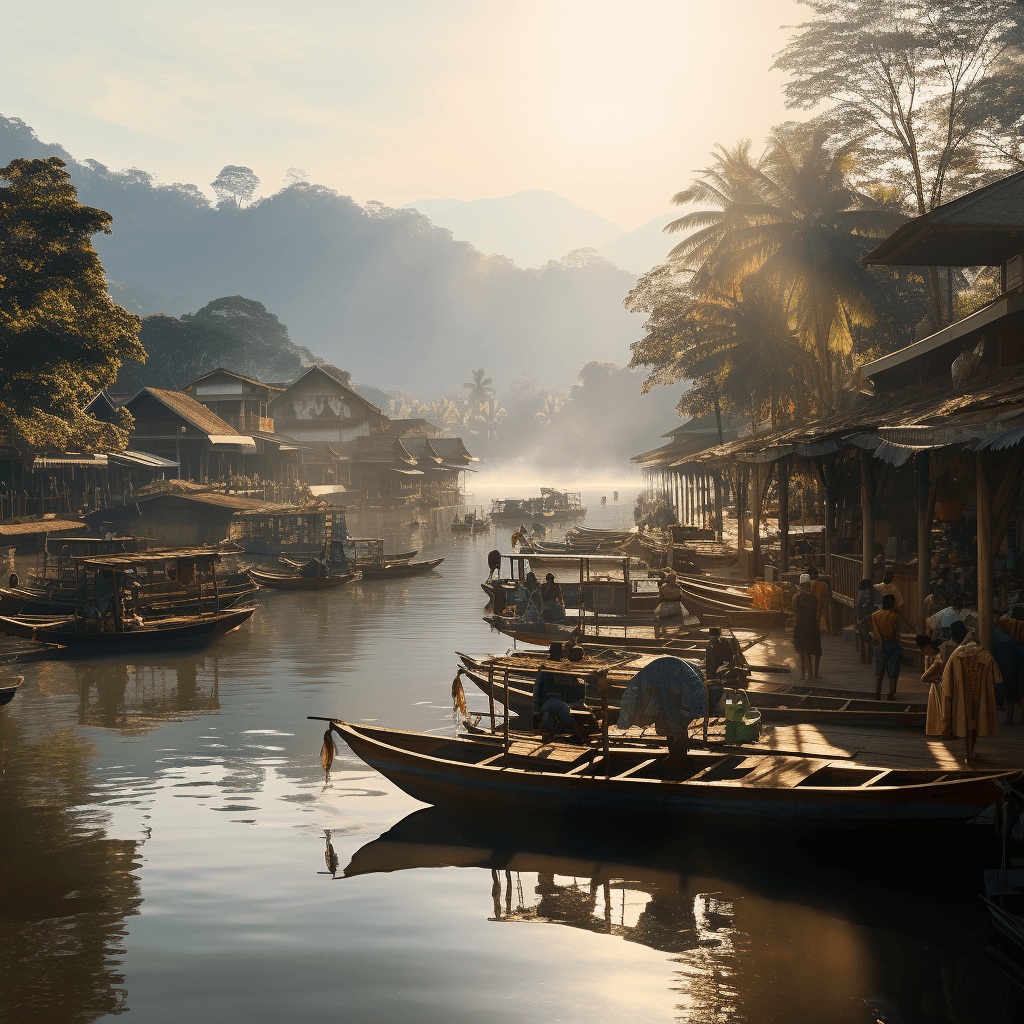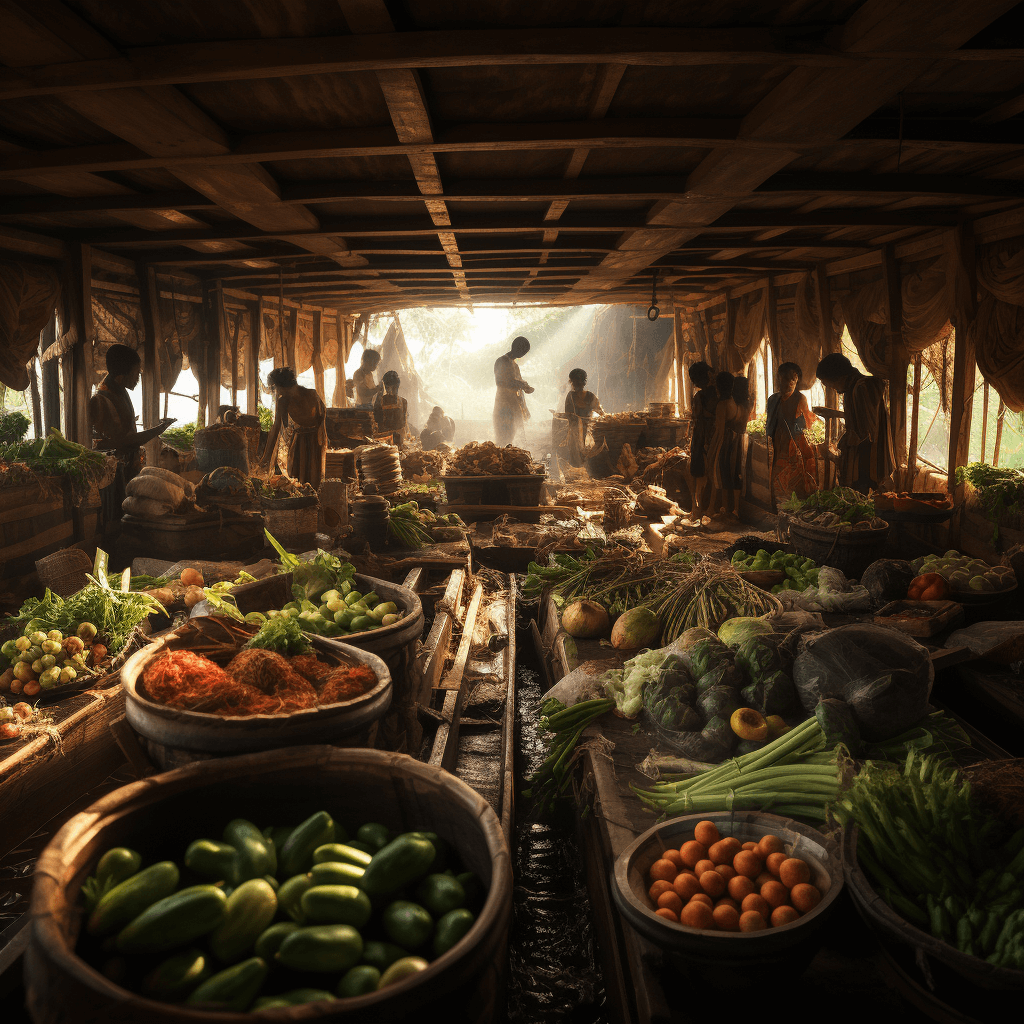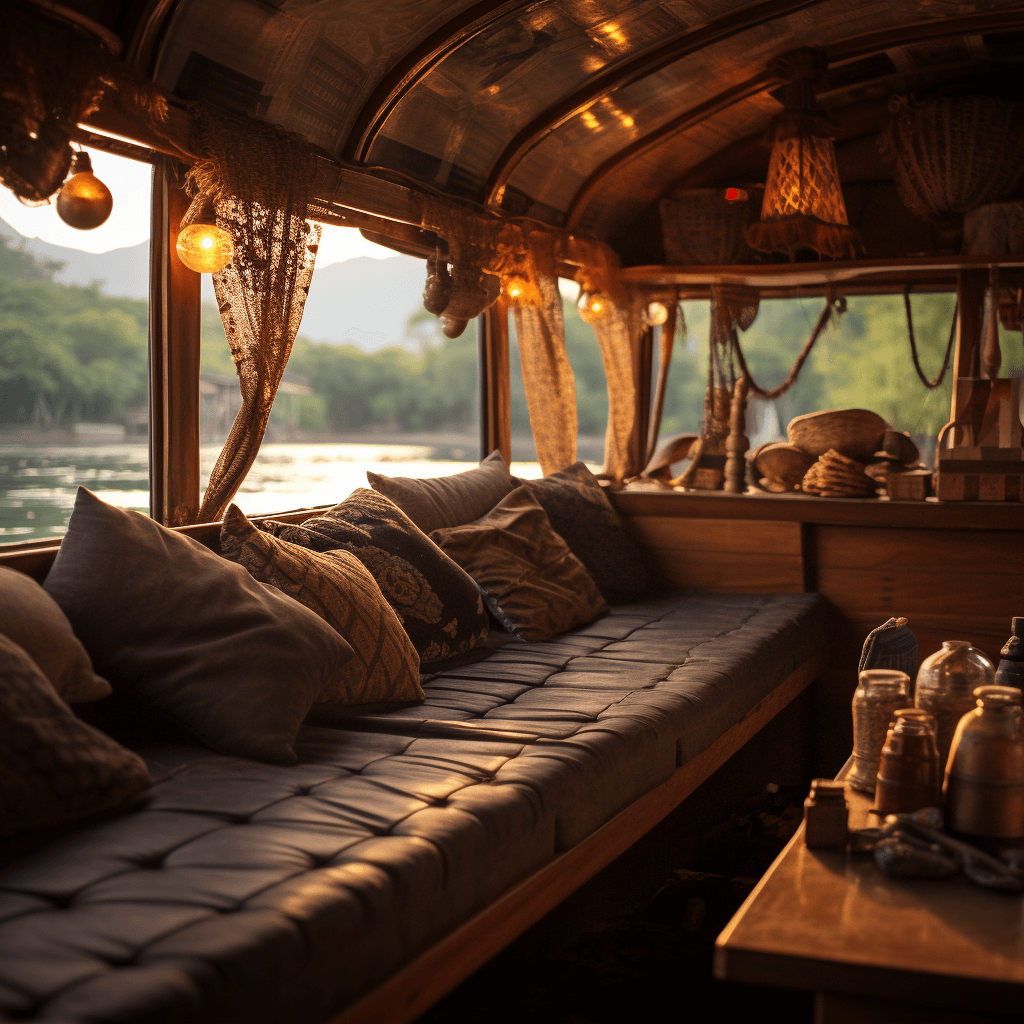 Once you arrive in Pak Beng and get off the boat, you will be greeted by several smiling locals who will ask if you have a room and invite you to come stay in their guesthouse. Once you find one that suits you, they will give you a free ride in a tuk-tuk up the hill to show you the room. We got quite lucky and ended up with a family room with two comfortable double beds and a hot shower for a very reasonable price. After a quick supper across the street and a few beers at the Hive Bar, the only form of nightlife in Pak Beng, we got a good night's sleep and ready for day two.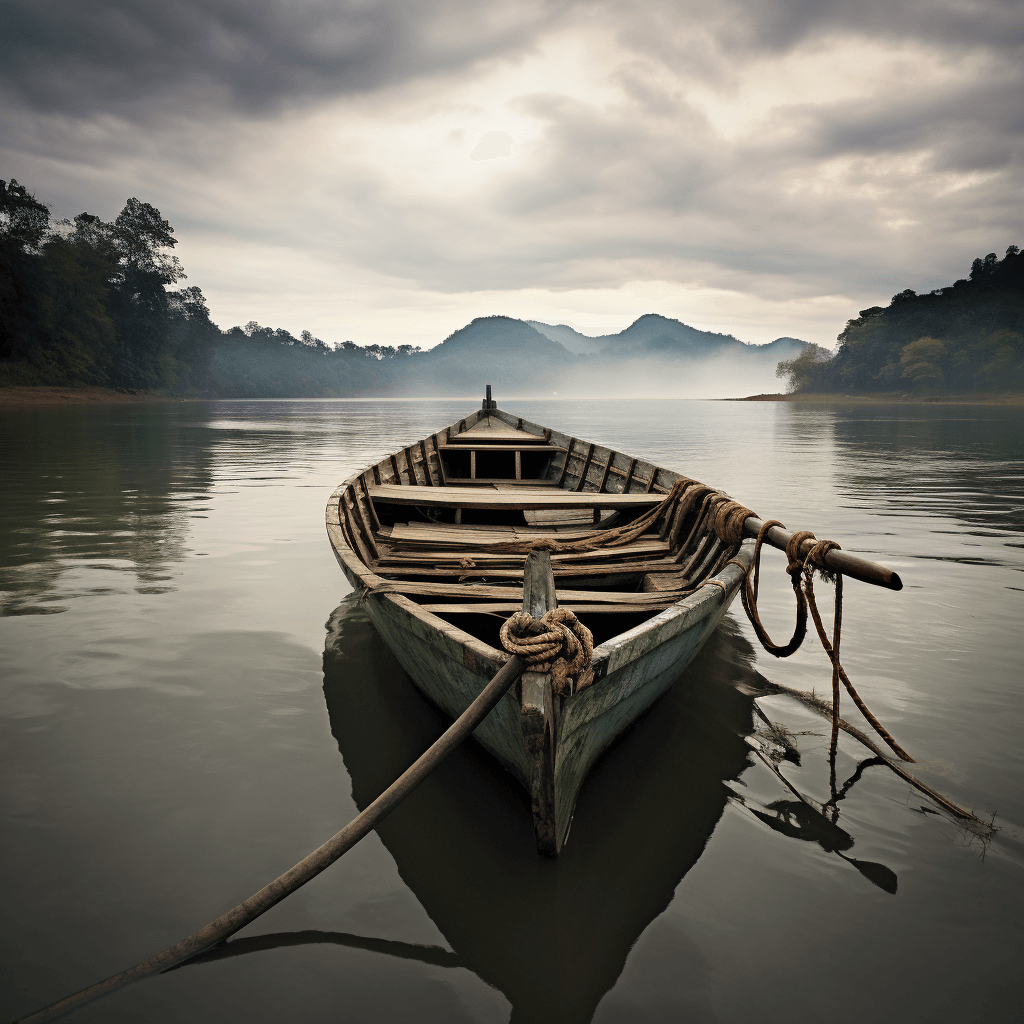 The boat will leave Pak Beng again between 8 and 9 AM and the staff are usually quite good at counting to double check that everyone who was in the first boat has indeed gotten back on. At 5 PM on the dot, we were dropped off in Huay Xai Pier, a quick tuk-tuk ride away from the friendship bridge and the Thai border.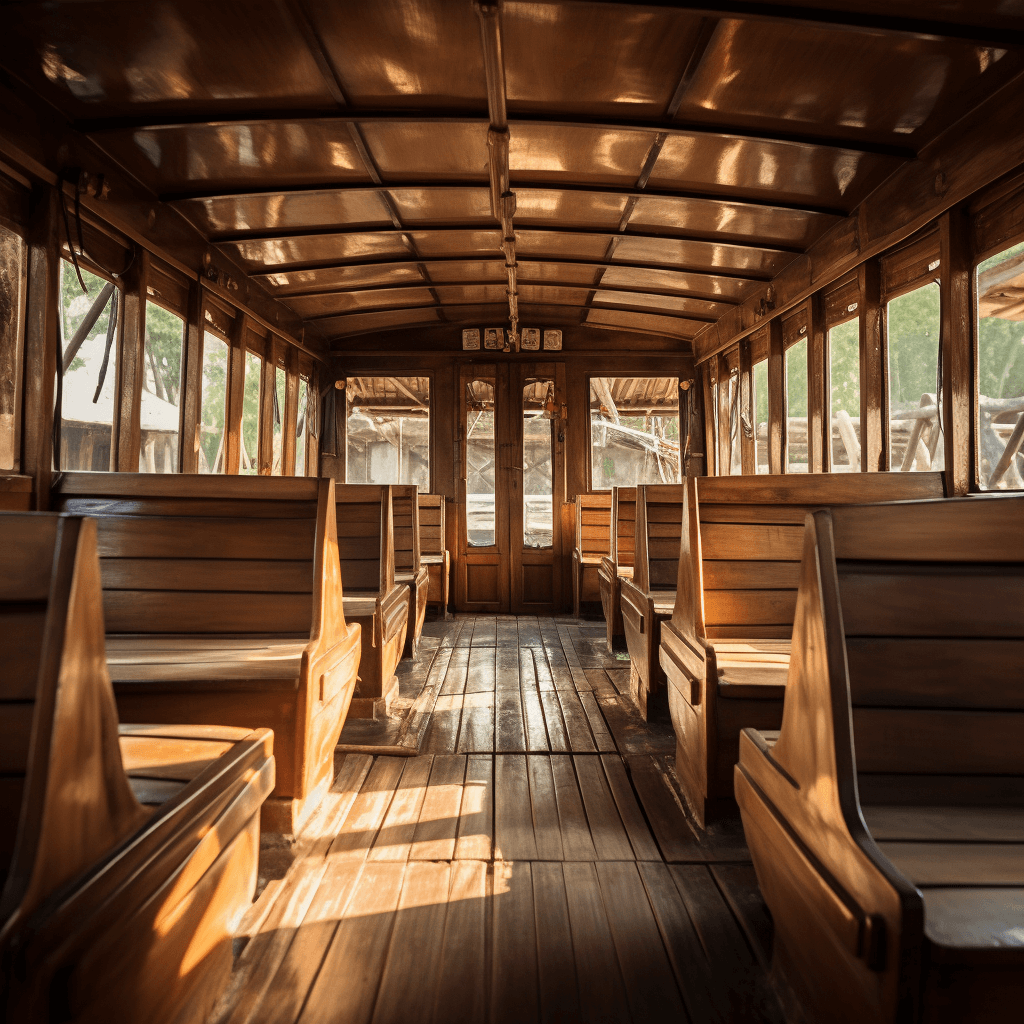 Our Review of the Slow Boat
On both days the slow boat was unexpectedly comfortable and honestly very pleasant. Taking the boat is a unique opportunity to not only witness some incredible scenery but also to see some incredibly isolated local villages filled with smiling children running down to the shore at every stop. At Pak Beng if you look across the river you may even see some mahouts from the sanctuary nearby bring their elephants down to the shore.
For us, it was more than anything a welcome chance to just relax and watch the world go by, get caught up in a good book and finish up some writing. Altogether, unless you really need to, we would highly recommend the journey over both flying (which is quite costly from Luang Prabang) and of course the horrible twenty something hour bus to Chiang Mai. The slow boat from Laos to Thailand is a perfect way to appreciate landscapes you otherwise never would. No cellphone service, just your fellow passengers and the slow putter of the boat engine to keep you company.
On a side note, if you're an absolute maniac and don't value safety or comfort, you could always board the speed boat in Luang Prabang. The speed boat will bring you up the river in half the time that the slow boat does. This form of transport also results in several deaths per year. We remember one passing us in the rain on the first day at breakneck speeds. We remember both thinking why on earth anyone would willingly choose that form of transportation.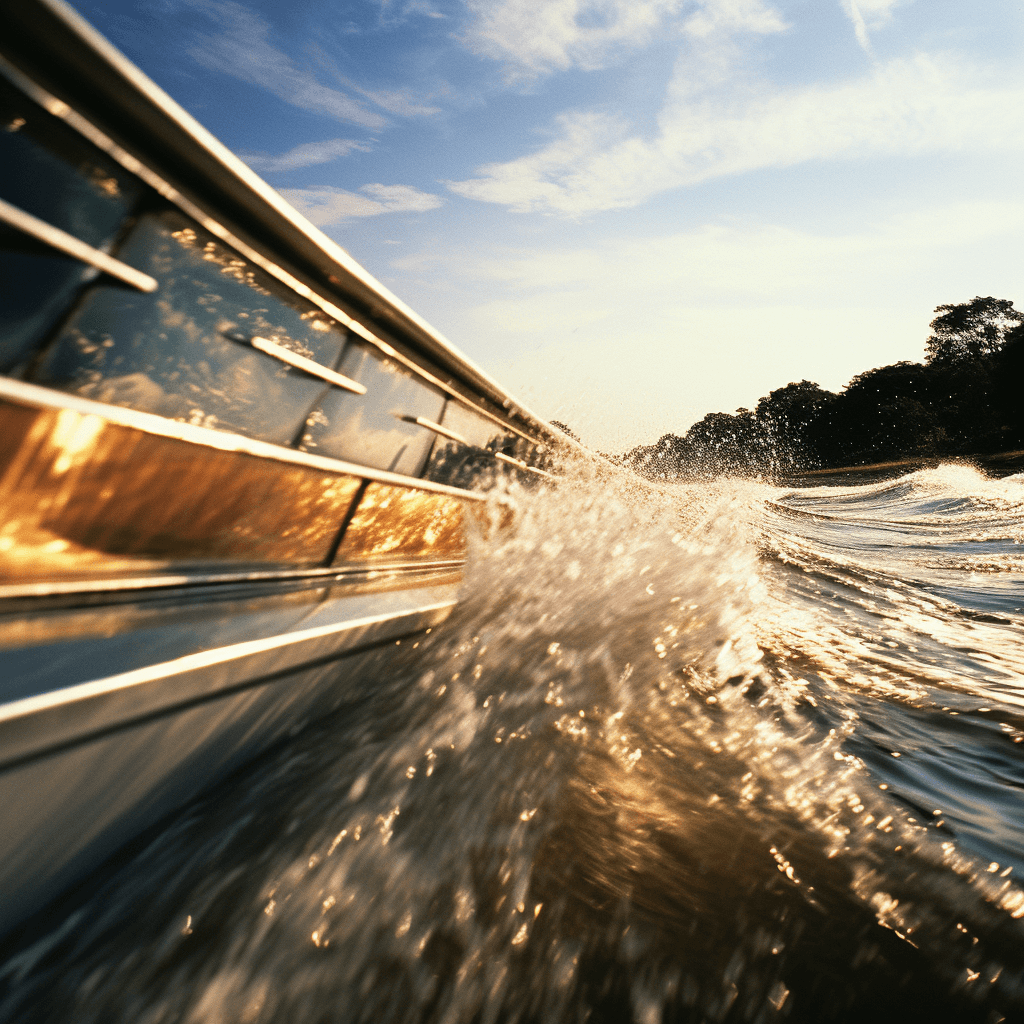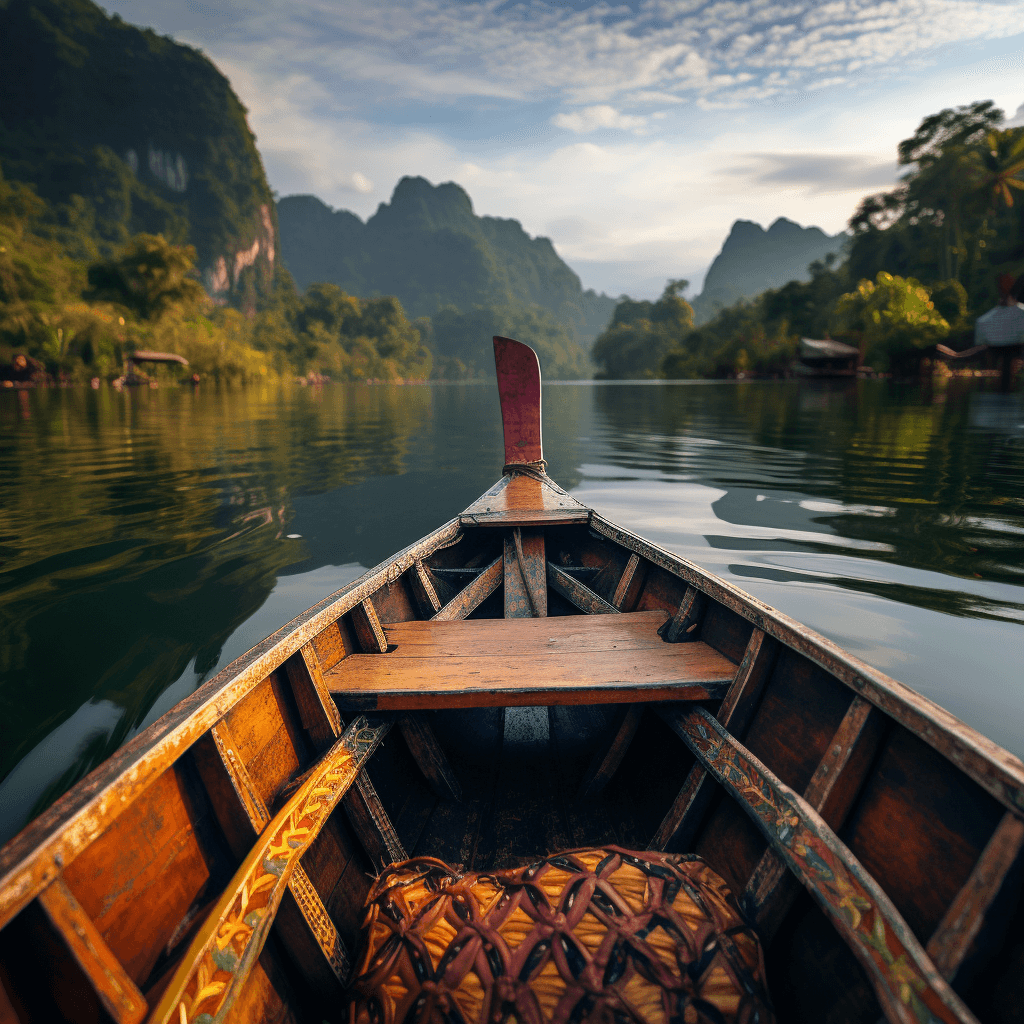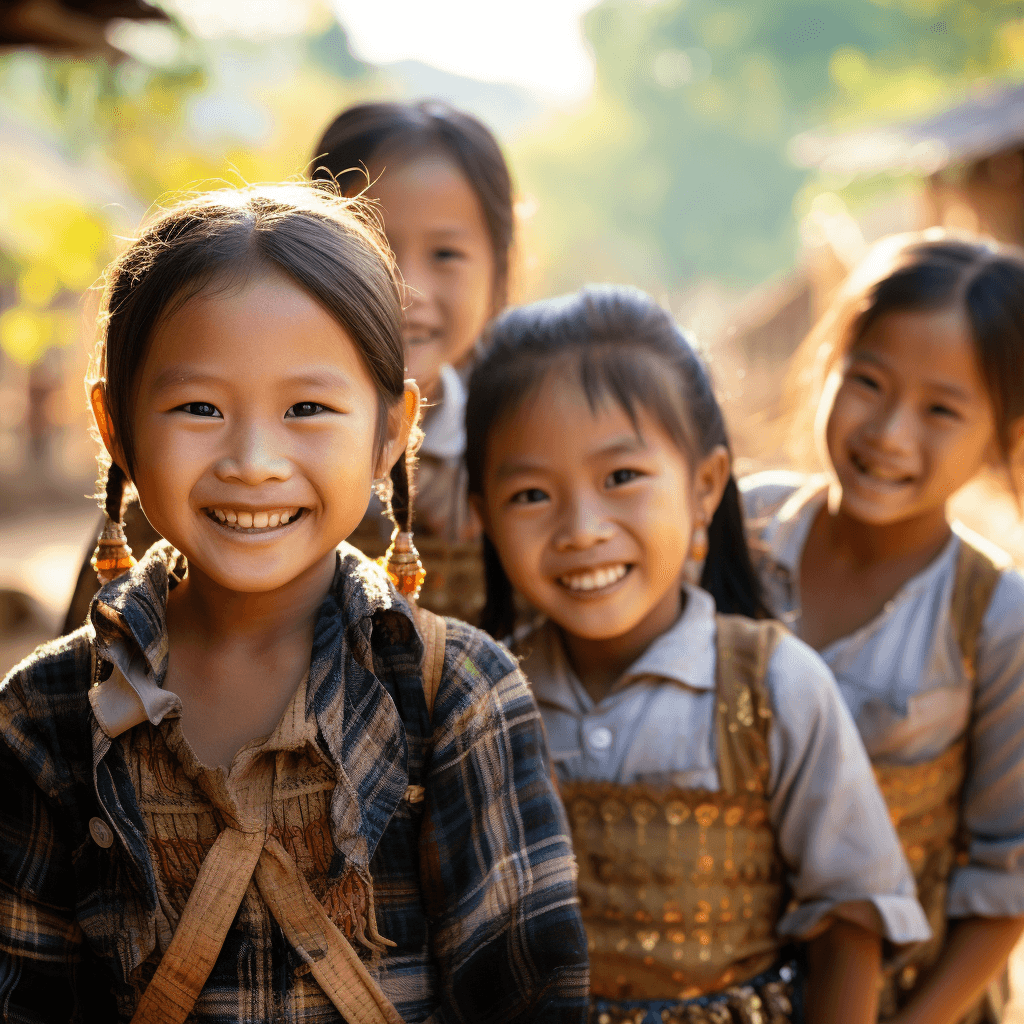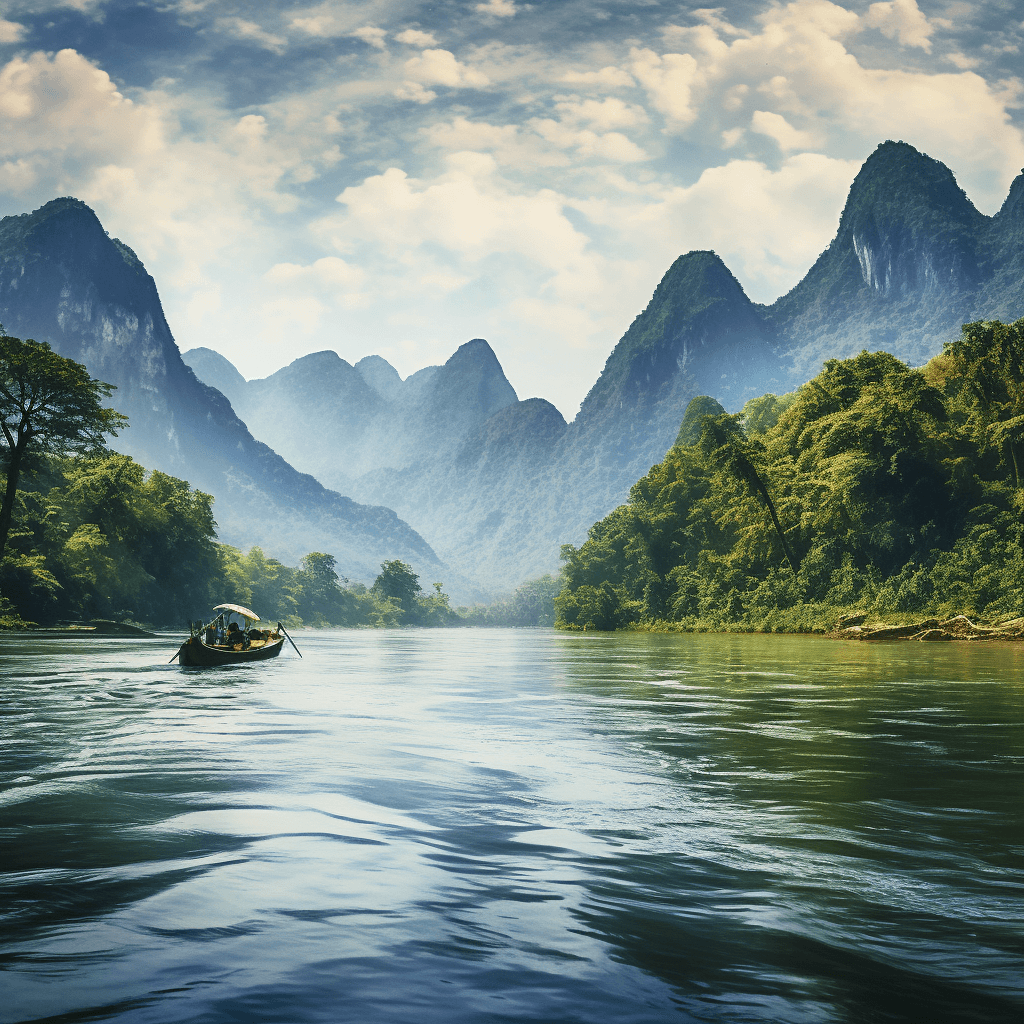 The journey onwards to Thailand
Once in Huay Xai, some passengers opt to stay the night on the Lao side of the border. Others cross over into Thailand and grab a place to stay there. The rest will get into a bus to continue onto Chiang Rai or Chiang Mai. We were in a rush as we needed to try and repair our drone before heading to Phuket. So we headed straight for Chiang Mai despite the already long travel day. If we had to do it again, we would have done a second stopover at the border.
While on the boat the second day, we found seven other people also looking to make it to Chiang Mai that same night. The only way to do this is to split the cost of a private minibus. The last public bus leaves at 5 PM, just right so that the tourists arriving on the slow boat conveniently miss it, increasing the amount of business for the minibus and private taxis. When stepping out of the Thai passport control, there is a small stand on the right where you can book your minibus directly and includes pick up. The ride to Chiang Mai was quicker and less painful than expected, taking a total of six hours, including a thirty minute stop for supper.
Tips for a smooth ride on the Laos Slow Boat
Don't book a package deal for the slow boat in Luang Prabang. There is a popular scam where they will sell you an overpriced ticket and tell you it's good for the whole journey, but then in Pak Beng on the second morning the boat lady will inform you that the ticket is no good and you will have to pay again. Just pay for everything as you go, there is more than enough space on the boat to buy your ticket the same morning in Luang Prabang.
There are no Seven Elevens along the Mekong so stack up on snacks in Luang Prabang and Pak Beng. Pick up some tasty pastries from the market the night before along with some fruit if your hotel room has a fridge.
Don't book accommodation in advance in Pak Beng. You will be able to negotiate a price which is often less than half of the one you will see on

Booking.com

. We ended up paying 70K Kip.
Laos Slow Boat Budget (all inclusive, for two people)
Tuk-tuk from our hotel in Luang Prabang to the slow boat terminal: 50k LAK
Slow boat ticket day one, Luang Prabang to Pakbeng: 105k LAK / person
Two hot coffee's on board (it got chilly on day one!): 20k LAK
Food (snacks, pastries and a few spring rolls) for day one: 100k LAK
Stay in Pak Beng in a family room: 70k LAK
Slow boat ticket day two, Pak Beng to Huay Xai: 110k LAK / person
Food (breakfast and lunch) for day two: 70k LAK
Tuk-tuk from Huay Xai drop off to friendship bridge: 40k LAK
Late fee to stamp passport out of Laos (what a scam): 20k LAK
Shuttle bus to Thai side of border: 20k LAK
Minibus to Chiang Mai: 5000 THB flat rate. Luckily we were 9 people all going to Chiang Mai that night, which came out to a reasonable 556 THB / person
Food in Chiang Rai: 150 THB
Total cost for two people from Luang Prabang to Chiang Mai as of Jan 2018:
605k LAK + 1250 THB
This turns out to approximately 71$ CAD or 57$ USD per person for the total, two day journey. A bargain compared to the other forms of transport in Laos.
Keep in mind, you can do this whole trip even cheaper than us by doing it in three days, opting for a second stopover in Huay Xai and then taking the public bus onwards to Chiang Mai the next morning.
Don't forget to share this post with your friends if you've enjoyed it!